Little House Love. Lovable homes come in all sizes. Here's to tiny houses.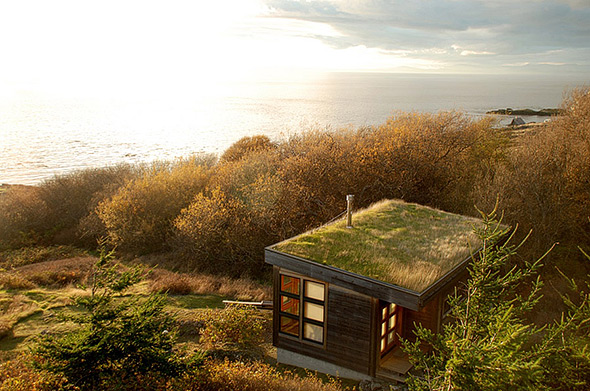 This tiny house nestled onto a cliff features a breathtaking ocean view. In addition to plenty of windows and a well-equipped kitchen, the home includes a charming wood stove and living roof to aid in heating and cooling.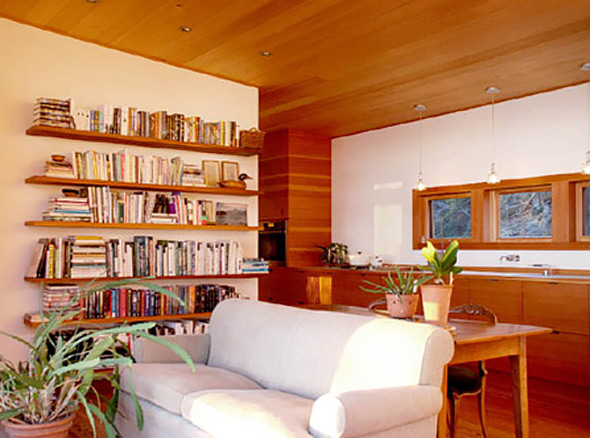 Images via Tiny House Swoon. Project designed by Prentiss Architects.

Roger Hazard
· Founder · Roger + Chris · Sharon Springs, NY
Roger Hazard is TV's original home stager, as well as designer / producer on the international, Emmy-nominated "SELL THIS HOUSE," "SELL THIS HOUSE: EXTREME," and "MOVE THIS HOUSE." MORE ABOUT Roger Hazard
Hot right now on Roger + Chris

Best Blue Velvet Sofas
We've gathered some of our favorite sofas and armchairs in gorgeous blue velvets, along with design inspiration from around the web.

Restyling a Garden House: Paint It Black
A cute, 160-year old Italianate Victorian had the potential to be a stunning garden house - but only after taming the garden, adding style to the porches, and applying some unexpected new colors.

RELATED POSTS

Stone Cottage in Wales
This stone cottage in Wales is a 200-year old home that sits in the woodlands beside a scenic waterfall.

Desert Mirrorage
Artist Phillip K Smith III created a stunning installation from a small, 70-year-old wooden home located in the California desert.