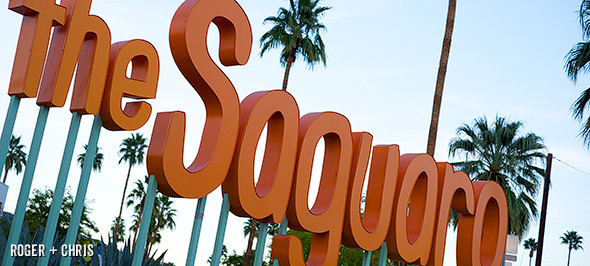 Colors in the Desert
The mountains and desert expanses bordering the Coachella Valley form a serene, if desolate, backdrop for the colorful oasis that has emerged in and around Palm Springs. No area hotel embodies "colorful" quite as boldly as The Saguaro. Wearing hues representing the blooms of native cacti and translating the town's mid-century zest into a thoroughly modern aesthetic, The Saguaro is all about fun in the sun. We had a chance to explore the hotel and thought you might like to come along for the tour.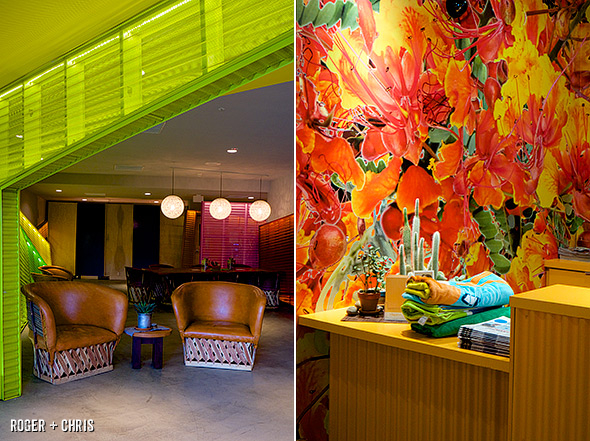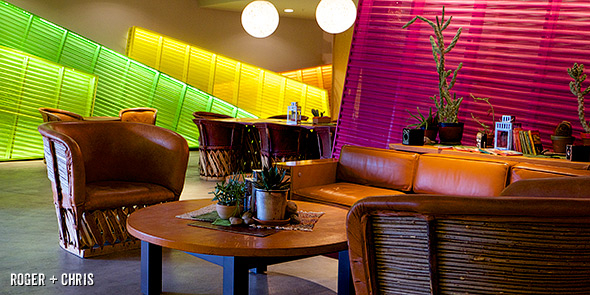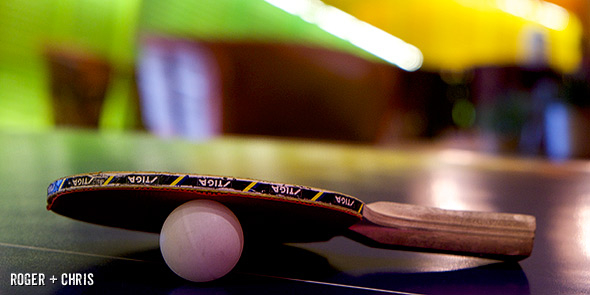 The Saguaro's lobby invites you to slip out of the sun for a few moments to sit down with some vintage pulp fiction or challenge a friend at a game of ping pong. Bamboo furniture swathed in caramel leather is thrown in amongst the sleek metal forms that fill the lobby - this is a modern hotel that doesn't shrug off Palm Springs' classic aesthetic.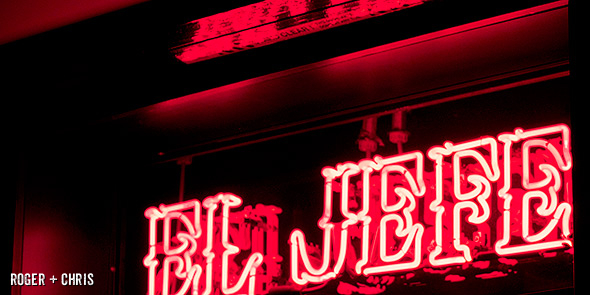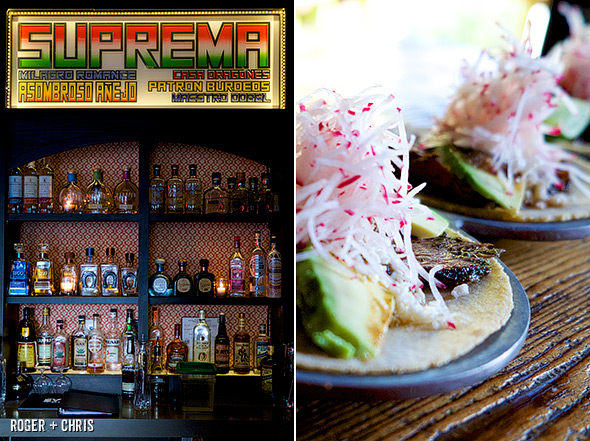 This relaxed space delivers the cuisine of Mexico City. Neon, motorcycle gear, reclaimed wood, and tequila bottles set the mood.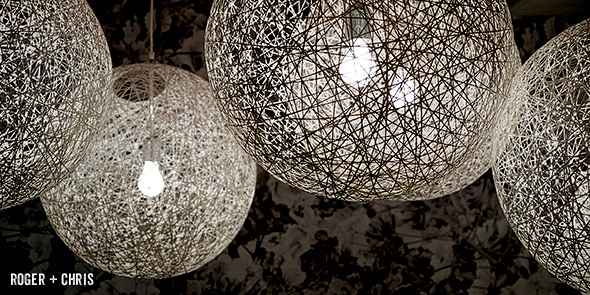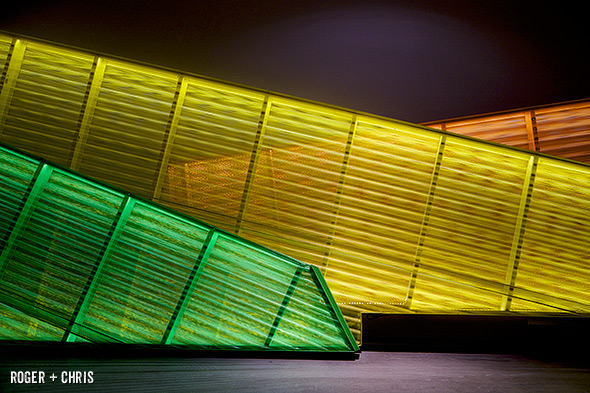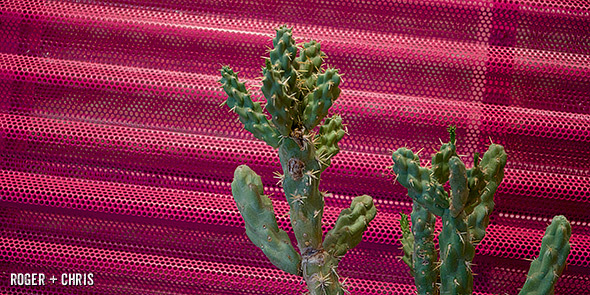 Bold metal forms, bespoke wallpaper composited from dozens of photographs, and delicate pendant lamps conspire to establish an aesthetic that is cooly modern without feeling heartless. The powerful colors are tempered by expansive white walls and neutral concrete floors.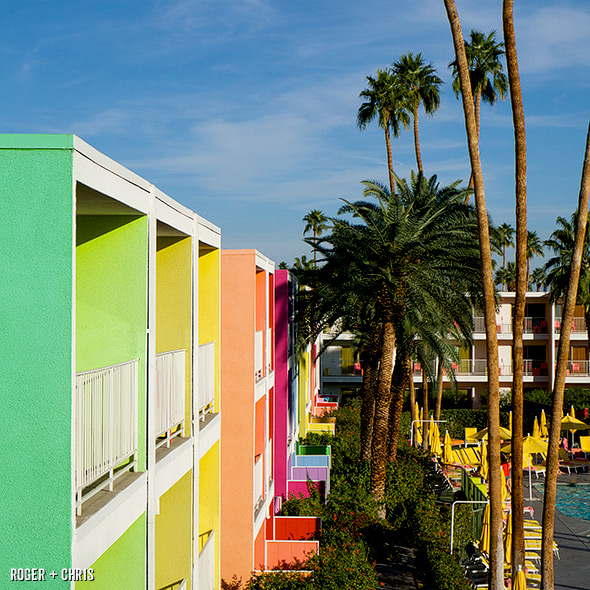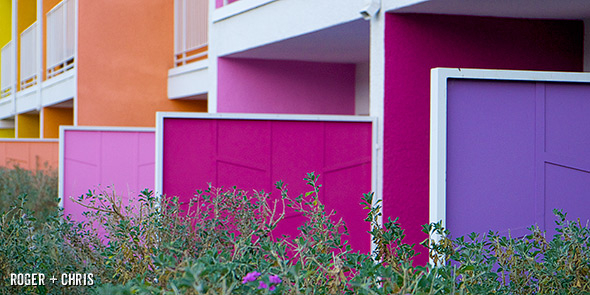 Impossible to put on mute. The strong color carries on into the sun-drenched courtyard pool. The unique color of each room's balcony is pulled into the guest room as the key accent color, mated with bright white walls, relaxed bamboo furniture, and purple carpet.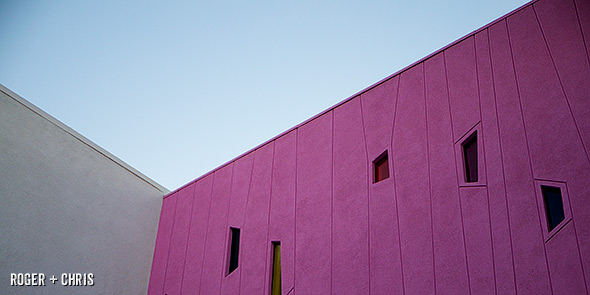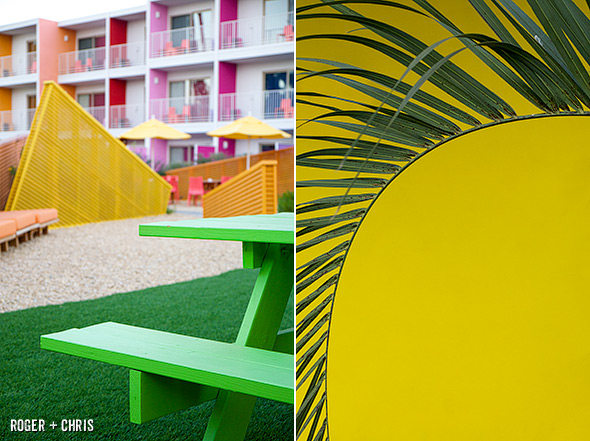 Trapezoidal forms appear in the courtyard and throughout the property, evoking the Palm Springs of the fifties without feeling slavishly retro. These hard-edged shapes are countered with soft, delicate plantings of native species scattered throughout the courtyard.
Thanks to General Manager Steve Rachmat for showing us around the property. For more information about The Saguaro, visit the website or check them out on Tumblr.

Hot right now on Roger + Chris

Restyling a Garden House: Paint It Black
A cute, 160-year old Italianate Victorian had the potential to be a stunning garden house - but only after taming the garden, adding style to the porches, and applying some unexpected new colors.


RELATED POSTS
Deconstructing a Kitchen: Hajdu Kitchen
Amy and Chris Hajdu purchased this West Austin home just over a year ago. The house, built in the early 1960s, had been well cared for but had received minimal updates over the decades. The Hajdus purchased the house from the original owner with the goal of respecting the existing architecture, while modernizing the systems and styling.

A Hall With Gall
The center hall of our 160-year old Italianate Victorian didn't have a lot going for it, but we maximized it with color, some amazing custom wallpaper, and lighting from our line.