Little House Love. Lovable homes come in all sizes. Here's to tiny houses.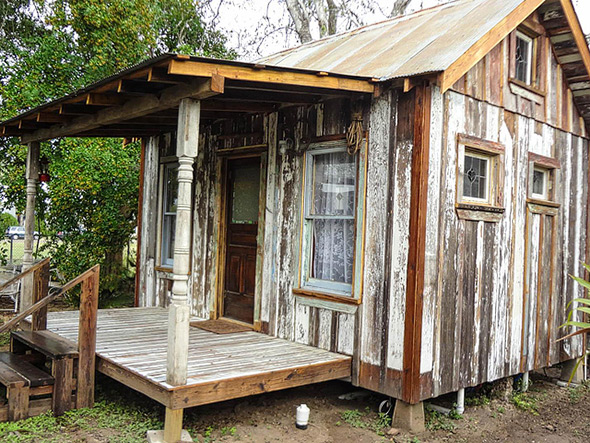 Here's a Texan tiny home that's constructed from reclaimed wood. Just 184 square feet, this one runs contrary to the meme that everything is bigger in Texas.
On the market for $50,000, the price per square foot may seem a little steep, but it does bring the reclaimed charm. For more photos, including a shot of the...uhm...rustic bathtub, visit Tiny House Listings.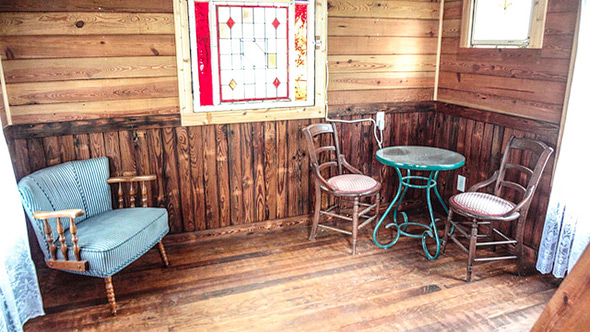 Hot right now on Roger + Chris
Restyling a Garden House: Paint It Black
A cute, 160-year old Italianate Victorian had the potential to be a stunning garden house - but only after taming the garden, adding style to the porches, and applying some unexpected new colors.

How to Clean Velvet Furniture
Velvet fabric can be a bit trickier to clean than other fabrics because, in addition to removing the stain, you must take care to avoid "crushing" the nap of the fiber. Here are some tips to help you successfully remove stains without damaging your beautiful furniture.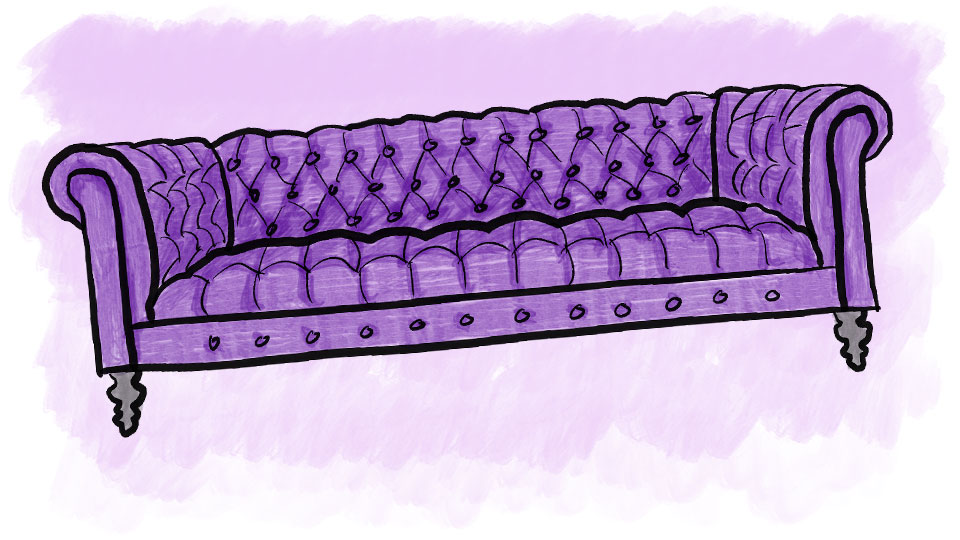 Best Blue Velvet Sofas
We've gathered some of our favorite sofas and armchairs in gorgeous blue velvets, along with design inspiration from around the web.

RELATED POSTS
This Tiny House Can Pick Up And Move
One luxury afforded to tiny houses is the potential for portability. Madrid-based architecture firm ÁBATON has engineered that trait into its new ÁPH80 Transportable House.


Very Variegated Vardo
Tiny houses are nothing new. But unlike those wishing to downsize to a tiny home, the Romani people upsized.