Little House Love. Lovable homes come in all sizes. Here's to tiny houses.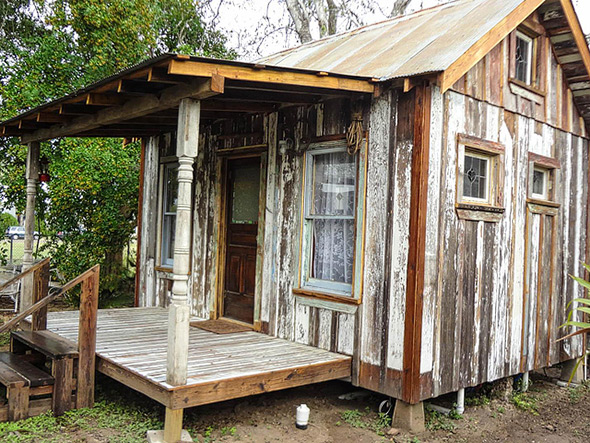 Here's a Texan tiny home that's constructed from reclaimed wood. Just 184 square feet, this one runs contrary to the meme that everything is bigger in Texas.
On the market for $50,000, the price per square foot may seem a little steep, but it does bring the reclaimed charm. For more photos, including a shot of the...uhm...rustic bathtub, visit Tiny House Listings.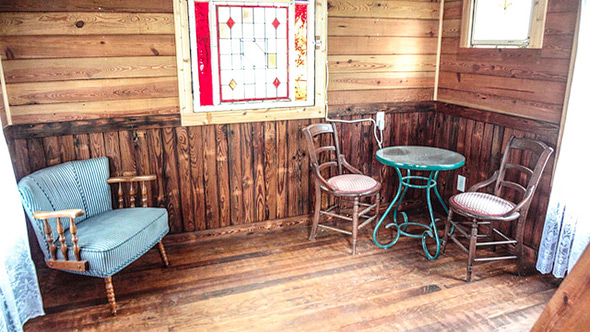 Hot right now on Roger + Chris
Best Blue Velvet Sofas
We've gathered some of our favorite sofas and armchairs in gorgeous blue velvets, along with design inspiration from around the web.


Restyling a Garden House: Paint It Black
A cute, 160-year old Italianate Victorian had the potential to be a stunning garden house - but only after taming the garden, adding style to the porches, and applying some unexpected new colors.

RELATED POSTS

Stone Cottage in Wales
This stone cottage in Wales is a 200-year old home that sits in the woodlands beside a scenic waterfall.

Off-Grid Tiny Home
Designed to run off-the-grid and be self-sufficient, this house can live almost anywhere.