Little House Love. Lovable homes come in all sizes. Here's to tiny houses.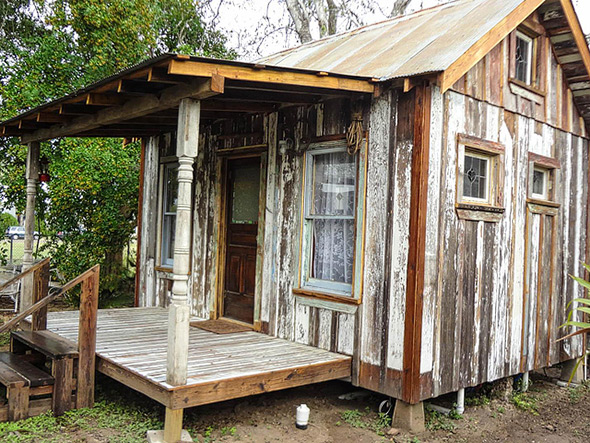 Here's a Texan tiny home that's constructed from reclaimed wood. Just 184 square feet, this one runs contrary to the meme that everything is bigger in Texas.
On the market for $50,000, the price per square foot may seem a little steep, but it does bring the reclaimed charm. For more photos, including a shot of the...uhm...rustic bathtub, visit Tiny House Listings.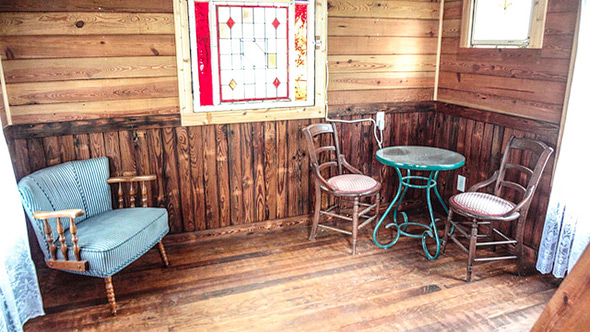 Hot right now on Roger + Chris

Restyling a Garden House: Paint It Black
A cute, 160-year old Italianate Victorian had the potential to be a stunning garden house - but only after taming the garden, adding style to the porches, and applying some unexpected new colors.


RELATED POSTS
Seaside "Shack"
This tiny house nestled onto a cliff features a breathtaking ocean view.


Tiny Cars for Your Tiny House
You can't park a ginormous SUV next to a tiny house without feeling a little bit silly. Tiny house hunters might find that one of following options from the 2013 Wee Wheels Tiny Car Show is better tailored to their diminutive needs.