Grey House: Renovating a 160-year old Victorian.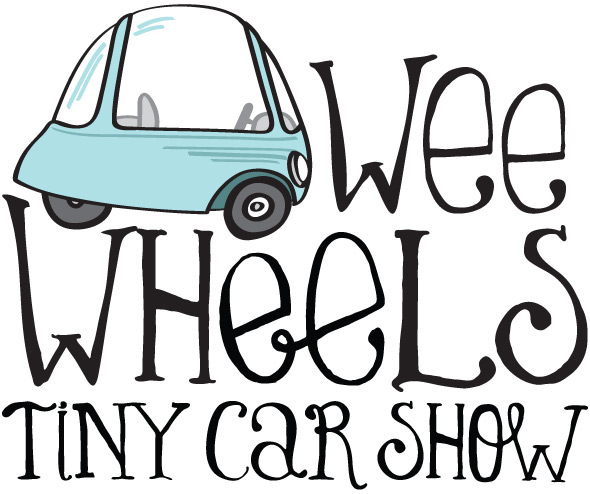 Our village hosted the first annual Wee Wheels Tiny Car Show this past weekend. Sixteen microcar (that's an engine with a capacity of 1,000 CCs or less) owners traveled from all around the northeast to show off their cars. After the public show concluded, the microcars took a scenic drive through the countryside around the village, ducking down backroads and climbing slowly yet confidently up mountains.
Scroll down to see photos from the event and scenic drive. If you joined us this year, thanks for coming! If you didn't make it but think this might be up your alley, we'd love to have you next year.
Special, huge, super-duper thanks to Nick Drummond, who organized the whole event; 204 Main Bar & Bistro and Springhouse Spa, for hosting; all of the media outlets who helped promote the event; Wendy and Rod for all their work; the attendees, volunteers, and everyone else who went out of their way to make this a fun and successful show.


The tiniest taxi in town.


Badges, Part 1.


Badges, Part 2.


Austin-Healey "Bugeye" Sprite.


We even had souvenir mugs!


The tiny cars begin to wheel in.


Fair day for a fare.


A few cars with the Springhouse Spa in the background.


Interior of the Fiat 500 taxi.


The Isetta inviting in passers-by at 204 Main Bar & Bistro.


A load of micros pulls in.


A four-wheel drive Subaru utility truck!


These Isettas had an open-door policy.


Very utilitarian.


Unloading microcars can be tricky.


A beautiful Wolseley Hornet.


This Isetta and the Spa are a perfect color match.


"Yes, it's got a Hemi."


A teeny Messerschmitt.


One must Vespa in style.


The back of the Messerschmitt.


If your microcar doesn't get enough attention, try painting it pink.


British, Italian, and Japanese takes on the microcar.


And then the French, with the iconic Citroen 2CV.


Folks checking out the micros up close.


Where's the engine? Part 1.


Austin-Healey hubcap.


Where's the engine? Part 2. (Subaru truck.)


Get it?


Phenomenal shape.


Not always the most spacious of accommodations.


Where's the engine? Part 3.


The headlight eyebrows really add something.


Microcar rides were offered.


"This is not a car...it's a lifestyle."


Some Smart cars, these.


The teeny Bubu 501.


Forget a garage; you could park this in a closet.


Seems plausible.


Where's the engine? Part 4.


Luggage isn't fitting inside.


Offerings from the Italians, Germans, and Japanese.


Badges, Part 3.


A great Heinkel.


One of the bubbliest of the bubble cars.


The Vespa isn't much smaller, actually.


Maria goes for a ride.


Badges, Part 4.


An adorable Austin A30.


Chris lifts up the Bubu 501. Which isn't much of a feat, really.


Even when you do it with one arm.

Could you fit?


Tandem seating and an unusual steering "wheel."


Nick votes for his favorite.


Two-tone, half-ton.


Motor in style.


Bugeye guards.


Microcar chatting.


The tiny A30 and not-so-tiny Mercedes.


Austin wanted to keep the costs down on the Sprite, so they didn't include a trunk.


Ready to head out on the scenic drive.


The view from the Austin A30.


Traveling through the rolling hills around the village.


Micro line-up.


A little fresh air and scenery.


Going down hills is more fun than climbing up them.


Scenic view for the 2CV.


Lined up at the Tepee.


The Isetta and the Valley.


Wheeling off into the sunset.

Roger Hazard
· Founder · Roger + Chris · Sharon Springs, NY
Roger Hazard is TV's original home stager, as well as designer / producer on the international, Emmy-nominated "SELL THIS HOUSE," "SELL THIS HOUSE: EXTREME," and "MOVE THIS HOUSE." MORE ABOUT Roger Hazard
Hot right now on Roger + Chris

How to Clean Velvet Furniture
Velvet fabric can be a bit trickier to clean than other fabrics because, in addition to removing the stain, you must take care to avoid "crushing" the nap of the fiber. Here are some tips to help you successfully remove stains without damaging your beautiful furniture.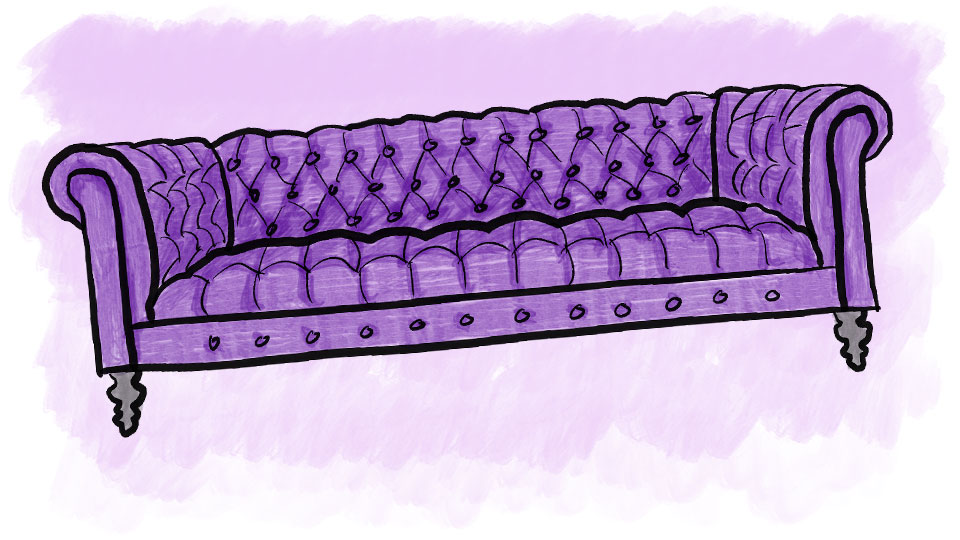 Restyling a Garden House: Paint It Black
A cute, 160-year old Italianate Victorian had the potential to be a stunning garden house - but only after taming the garden, adding style to the porches, and applying some unexpected new colors.

RELATED POSTS

Fine Dining
Antique and modern built-ins, doors, windows, and a chimney... We worked around a multitude of obstacles to create a welcoming dining room and butler's pantry.

Flush Crush
I have a favorite replacement toilet handle. How weird is that?