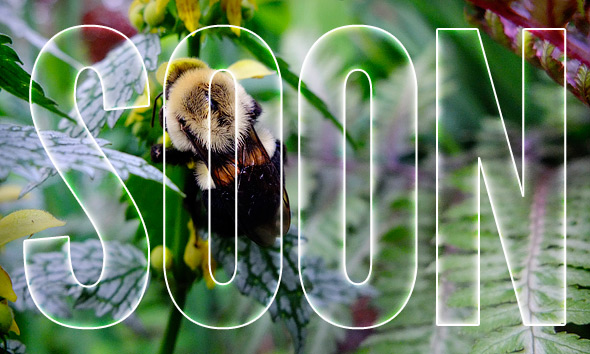 Winter is the death that triggers spring's rebirth. That may sound corny, but it's true.
State of the world this minute: I'm in the living room, looking out the windows at the melting snow. Buck is napping next to me on his dog bed. Roger's working upstairs in what will be our guest bedroom after the renovation is complete. I'm listening to The Apples In Stereo's "7 Stars."
What a difference a few degrees can make. The snow is retreating. Birds are chirping. The crowds have returned to the village. (By "crowds," I mean two people that I didn't recognize walked by the house today.)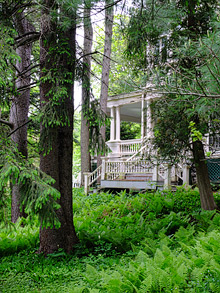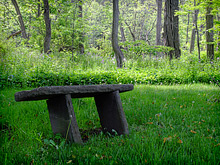 Whether this winter can be classified as mild or severe (the villagers are in disagreement about this), everyone seems to be ready for the arrival of spring. At the feed store, coats in aisle two are marked down and baby chicks in aisle four are chirping away. The seasonal hotels and businesses are sweeping their porches and laying down welcome mats. The walkers and joggers have started to venture out, even if the morning chill dictates an extra layer of clothing.
One of the many reasons Roger and I moved to Sharon Springs is that we missed true seasons. In Austin, winter is basically non-existent. Everything turns brown for a few months. The UT students don their black jackets from The North Face. And there's the rare half-inch of snow that triggers collective apoplexy. But that doesn't count as "winter." Winter is a blanket of snow camouflaging the terrain. Winter is seeing your breath and feeling snowflakes melt in your hair. Winter is walking like a penguin to avoid slipping on ice. (Seriously, it's a good strategy.)
Winter is the death that triggers spring's rebirth. That may sound corny, but it's true.
"Oh, yeah. We won't be able to see those other houses after the trees leaf out."
"Oh, yeah. The daffodils are popping up."
"Oh, yeah. We'll be able to open up the windows again."
"Oh, yeah. Shorts."
"Oh, yeah. Those brilliant colors are coming back."
I'm ready.