Grey House: Renovating a 160-year old Victorian.
State of the world this minute: Buck is covered in snow - we just got back from chasing each other around the property. Roger's searching for suitable containers for some indoor plants we'll be adding to the living room. I'm listening to Belle and Sebastian, because it's good snowstorm music.
We dodged a bit of a bullet with the snow. While we did get about a foot last night, it's light, fluffy, manageable stuff. And certainly not the four feet that fell elsewhere in New England.
Buck and I did a little bit of exploring today. Here are some photos from our adventure.

Clockwise from top: the abandoned Empire Hotel; Buck chasing after a ghost; a summer residence; sun setting through our pine trees and a neighboring house; Buck thinks there's a bone buried under that drift; afternoon shadows on the snow; caved-in roof (or luxurious skylight)
Until tomorrow,
Chris

Hot right now on Roger + Chris
How to Clean Velvet Furniture
Velvet fabric can be a bit trickier to clean than other fabrics because, in addition to removing the stain, you must take care to avoid "crushing" the nap of the fiber. Here are some tips to help you successfully remove stains without damaging your beautiful furniture.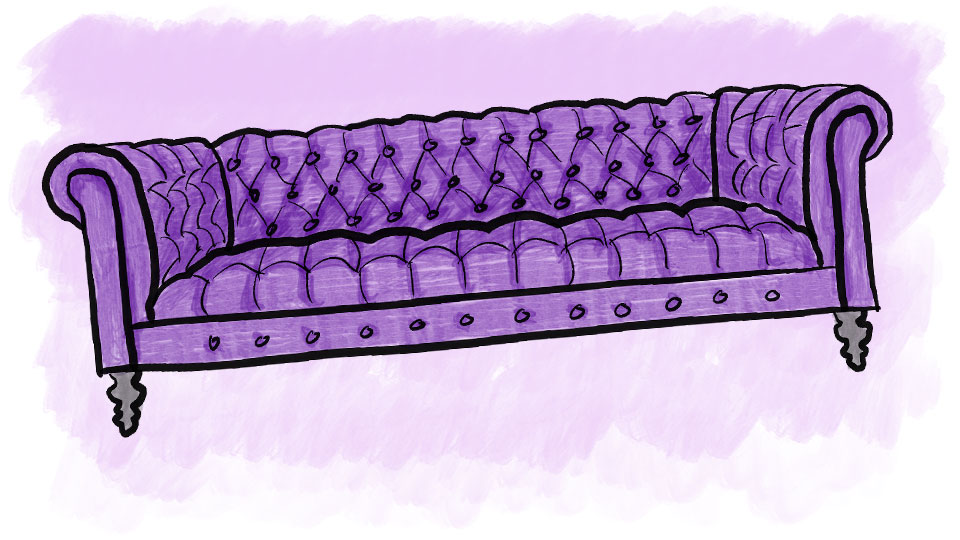 Restyling a Garden House: Paint It Black
A cute, 160-year old Italianate Victorian had the potential to be a stunning garden house - but only after taming the garden, adding style to the porches, and applying some unexpected new colors.


RELATED POSTS

Every Day is a Holiday
We just returned from a short business trip to a town that is literally a stone's throw from Canada. (We actually took the exit boldly marked as the "LAST EXIT BEFORE CANADA," which someone should use as an album title.) And while we weren't meeting or socializing with folks, we were in our hotel room watching TV.

A Hall With Gall
The center hall of our 160-year old Italianate Victorian didn't have a lot going for it, but we maximized it with color, some amazing custom wallpaper, and lighting from our line.