Grey House: Renovating a 160-year old Victorian.
Want a peek inside our house before the renovations start? Here's a gallery of photos that captures the home as we were moving in this summer. Every room will be undergoing a major change - with many of them taking on new roles. We'll document every step of the process.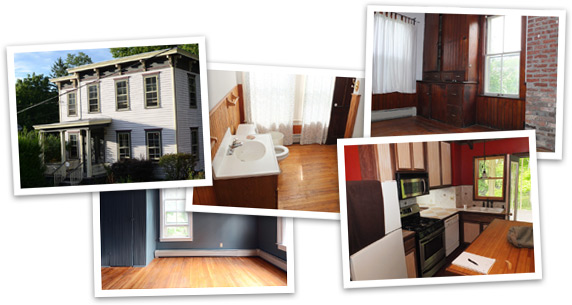 Roger Hazard
· Founder · Roger + Chris · Sharon Springs, NY
Roger Hazard is TV's original home stager, as well as designer / producer on the international, Emmy-nominated "SELL THIS HOUSE," "SELL THIS HOUSE: EXTREME," and "MOVE THIS HOUSE." MORE ABOUT Roger Hazard
Hot right now on Roger + Chris



RELATED POSTS

Snapshots From New York
Here are some snapshots Chris took during our trip to New York. If you look closely, you'll find Roger making a cameo in one of the photos.

Brighter Bath
Gross no more. We busted down walls, rearranged doors, and filled this bright bathroom with vintage and modern touches.