The Modern Farmhouse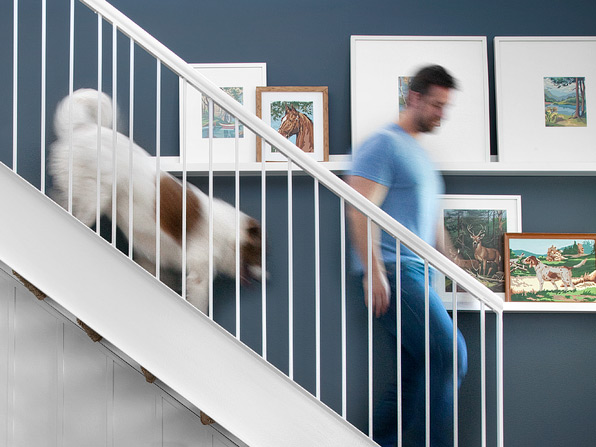 Photo by Ryann Ford.
Fans of A&E TV's show 'Sell This House' know that its host Roger Hazard lives in Austin with his partner in both business and marriage, Chris Stout. The couple resides on the east side of town, in the Agave subdivision. The idea behind Agave was to have a community of well-priced, super-cool, green, modern homes. When Stout scouted Austin looking for houses, the mid-century fan couldn?t find anything to buy that didn?t need tons of revamping. Agave was the answer to his prayers: the two-story, three-bedroom, two-and-a-half bath house he chose suited his quest for 'modern,' but it also accommodated his love of furniture and detail. When Roger entered the picture he added signatures of his own style - vintage finds, quirky art, rustic cues.

Roger Hazard
· Founder · Roger + Chris · Sharon Springs, NY
Roger Hazard is TV's original home stager, as well as designer / producer on the international, Emmy-nominated "SELL THIS HOUSE," "SELL THIS HOUSE: EXTREME," and "MOVE THIS HOUSE." MORE ABOUT Roger Hazard
Hot right now on Roger + Chris
10 Design Tips for Picking the Perfect Chesterfield
The Chesterfield sofa - one of the oldest and most desireable sofa styles - is seeing a very well-deserved resurgence in popularity. As "the king of sofas," the Chesterfield bring a huge amount of style and comfort to any home or business. Available as a sofa, sectional, armchair, or chaise, there are quite a few things to consider when picking the perfect one. Here are 10 tips that will give you a big head start on the search for your dream Chesterfield.



RELATED POSTS