The Modern Farmhouse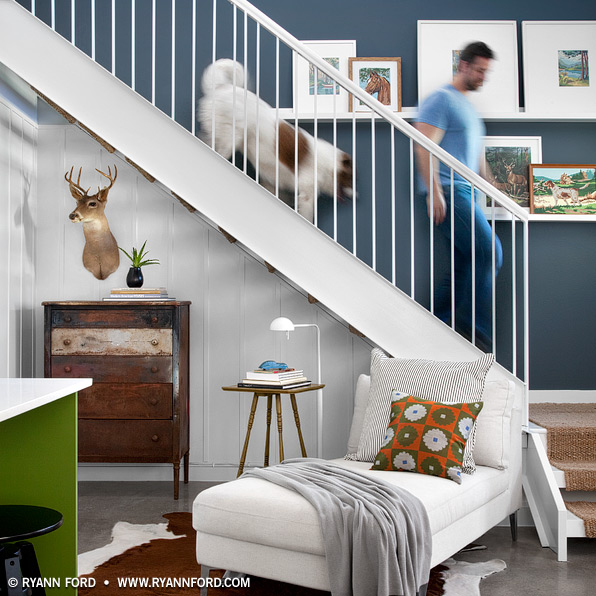 We were interviewed for an article about our home in shelter magazine Locale.
MODERN FARMHOUSE
Eclectic and Witty Decor Meets Modern Architecture
WRITTEN BY JENNIFER SEGELKE
PHOTOGRAPHY BY RYANN FORD
Driving up to Roger and Chris Stout-Hazard's ultra-modern home, you expect that the interior will mimic the exterior: modern and minimal. Upon entering the home, it's evident your expectations were wrong. Cold minimalism is nowhere to be found.
The 1,500-square-foot home feels much larger than its footprint would suggest. Twenty-four windows fill the house with light, and the high ceilings give the loft-like structure an airy, breezy quality. The homes of their neighborhood were all designed and fabricated with budget in mind, resulting in a bare-bones aesthetic that could quite easily read one note: modern.
Feeling that an all-contemporary look was too "generic," Roger and Chris went in a different direction. "We keep calling it a 'modern farmhouse,'" says Roger, star of A&E's Sell This House and Sell This House: Extreme. This label is spot-on.

Roger Hazard
· Founder · Roger + Chris · Sharon Springs, NY
Roger Hazard is TV's original home stager, as well as designer / producer on the international, Emmy-nominated "SELL THIS HOUSE," "SELL THIS HOUSE: EXTREME," and "MOVE THIS HOUSE." MORE ABOUT Roger Hazard
Hot right now on Roger + Chris
How to Clean Velvet Furniture
Velvet fabric can be a bit trickier to clean than other fabrics because, in addition to removing the stain, you must take care to avoid "crushing" the nap of the fiber. Here are some tips to help you successfully remove stains without damaging your beautiful furniture.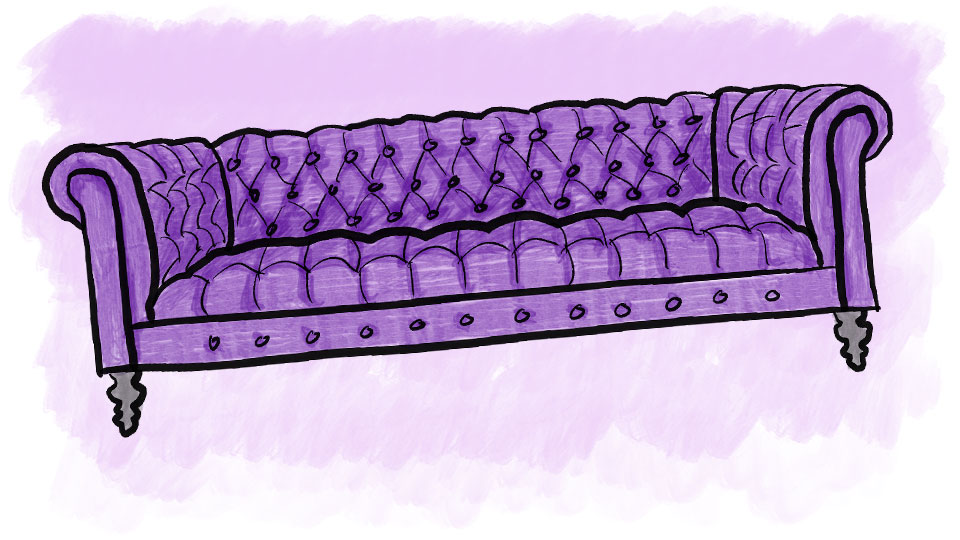 Restyling a Garden House: Paint It Black
A cute, 160-year old Italianate Victorian had the potential to be a stunning garden house - but only after taming the garden, adding style to the porches, and applying some unexpected new colors.


RELATED POSTS


Achieve Front Yard Privacy
Whether you're trying to expand your precious outdoor living space, block unsightly neighboring yards, or enhance security for your family, here are three methods for boosting front yard privacy.