We Build America's Finest Chesterfields
Customizable, comfortable, endless colors & configurations.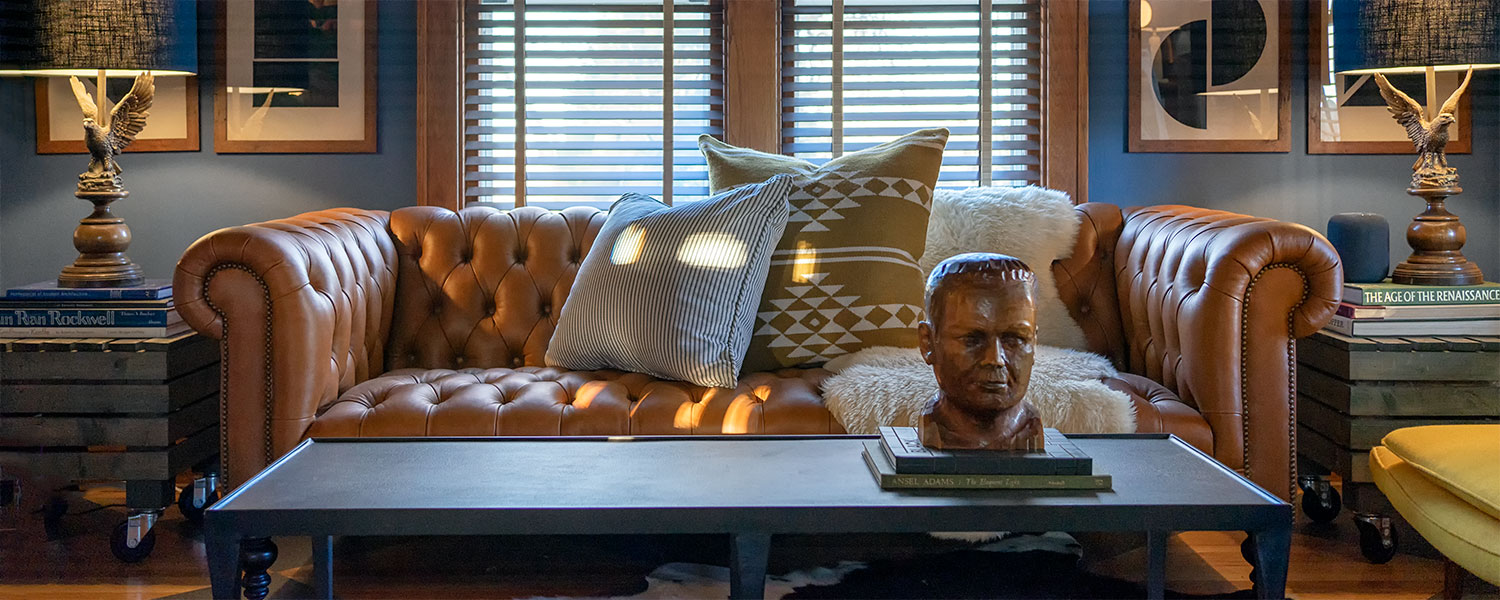 Our Chesterfield Collection
Classic Style, Built Better.
Not all Chesterfields are built the same.
Well, at least not on this topic. There's no reason that the convenience of a durable, comfortable fold-out sleeper can't be combined with the style and customizability of a beautiful, luxurious sofa.
While most furniture companies build sleeper sofas that look like...well...the couch equivalent of vanilla ice cream, ours come in a huge range of styles, our massive selection of fabric and leather colors, and even in hard-to-find setups like sectional sofas with integrated sleepers and the world's first sleeper ottoman, Otto. Not to brag, but we're pretty good at this, y'all.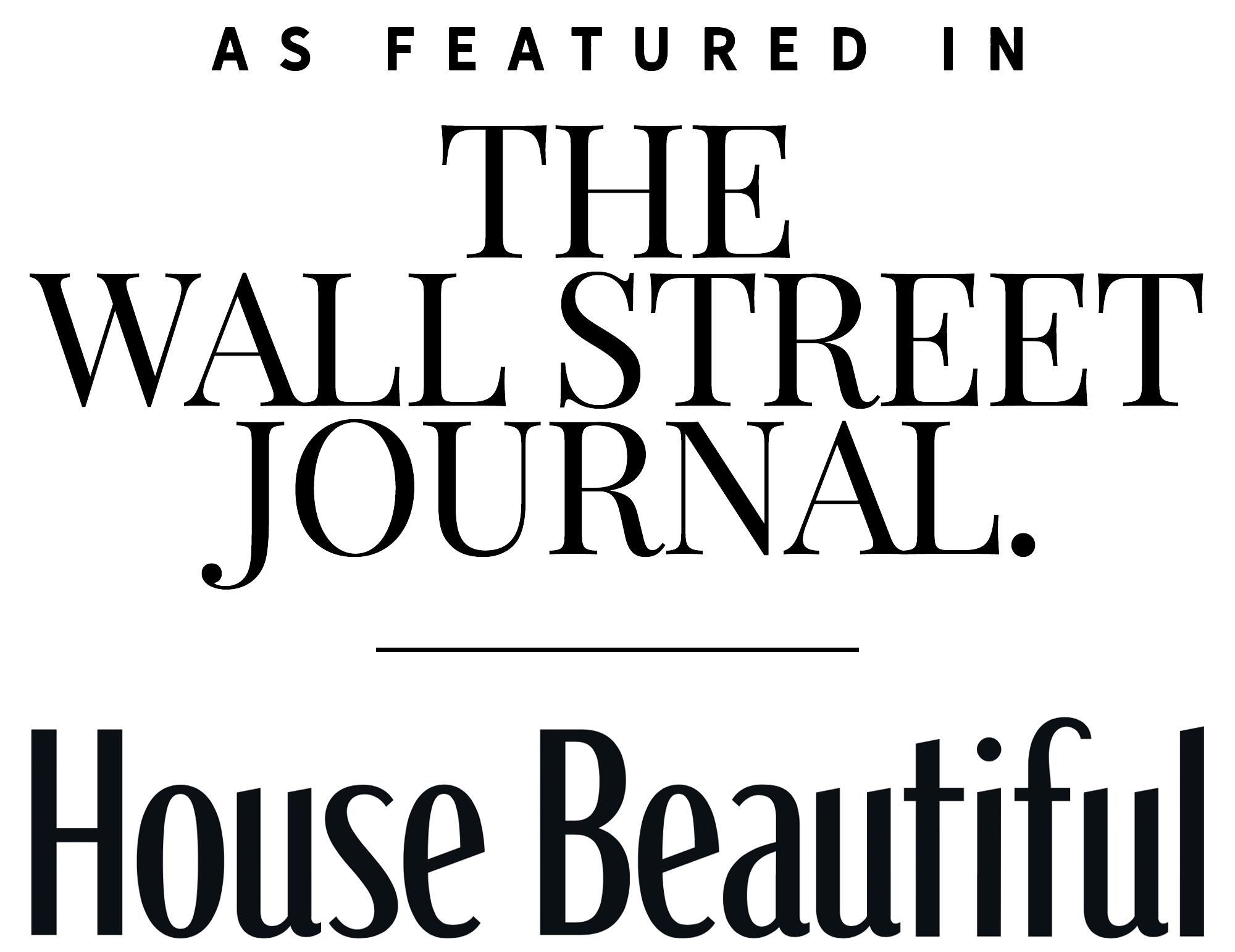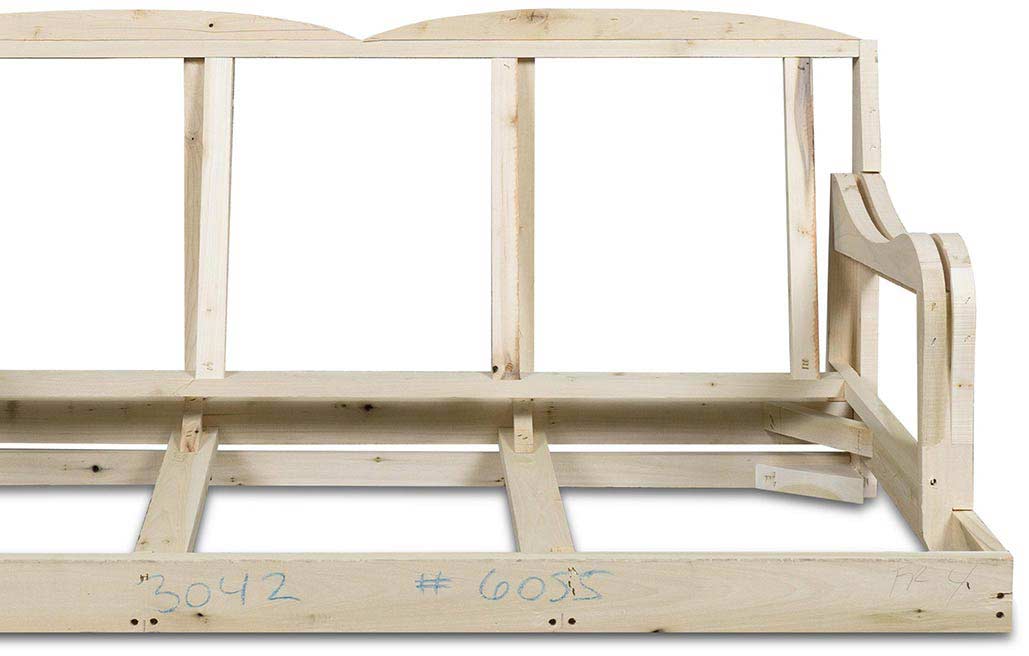 Heavy Duty.
We build furniture the old-fashioned way, starting with a beefy, hand-built frame designed to last a lifetime. Many companies talk up their "hardwood frames" but they are in fact low-grade CNC-cut plywood. That's cheap, fragile, and disposable. Eww.
Our frames are truly handmade. Each piece of poplar is cut on a bandsaw, doweled, pinned, and screwed, the way traditional furniture frames were made 100 years ago.
Pretty. Comfortable.
Our Chesterfields are gorgeous sofas. The deep button tufting — all done by hand, of course — and grand rolled arms make our iconic Chesterfield designs stunning additions to any home.
But it's the comfort and practicality that sets us apart. Our innovative pocket coil suspension provides reliable, sag-free support. Hybrid seat cushions — mixing high-density foam wrapped in plush, channel-stitched down and feathers — are cozy and long-lasting. And we've modified the traditional Chesterfield to include a subtle angle to the back rest, assuring all-day seating comfort.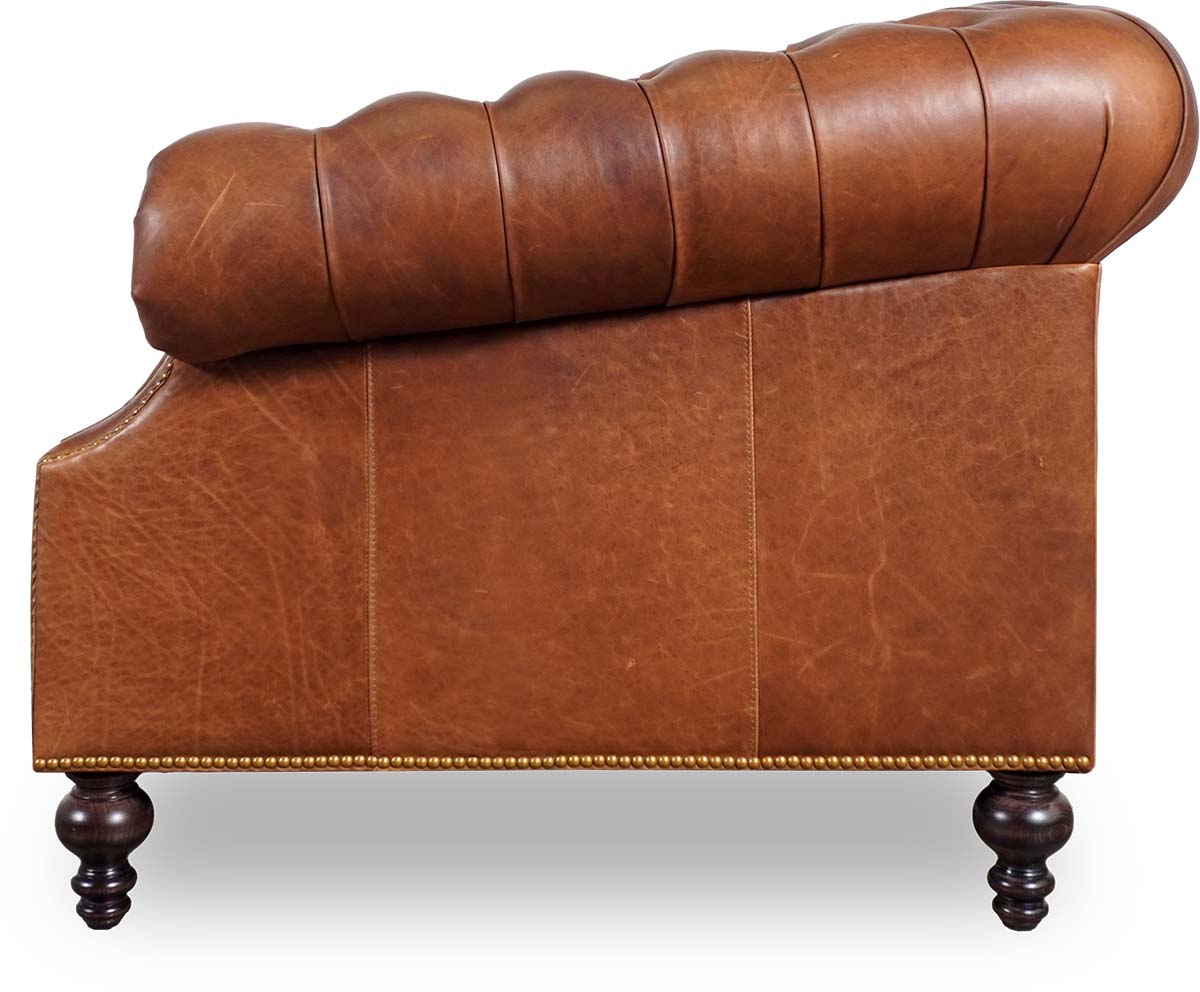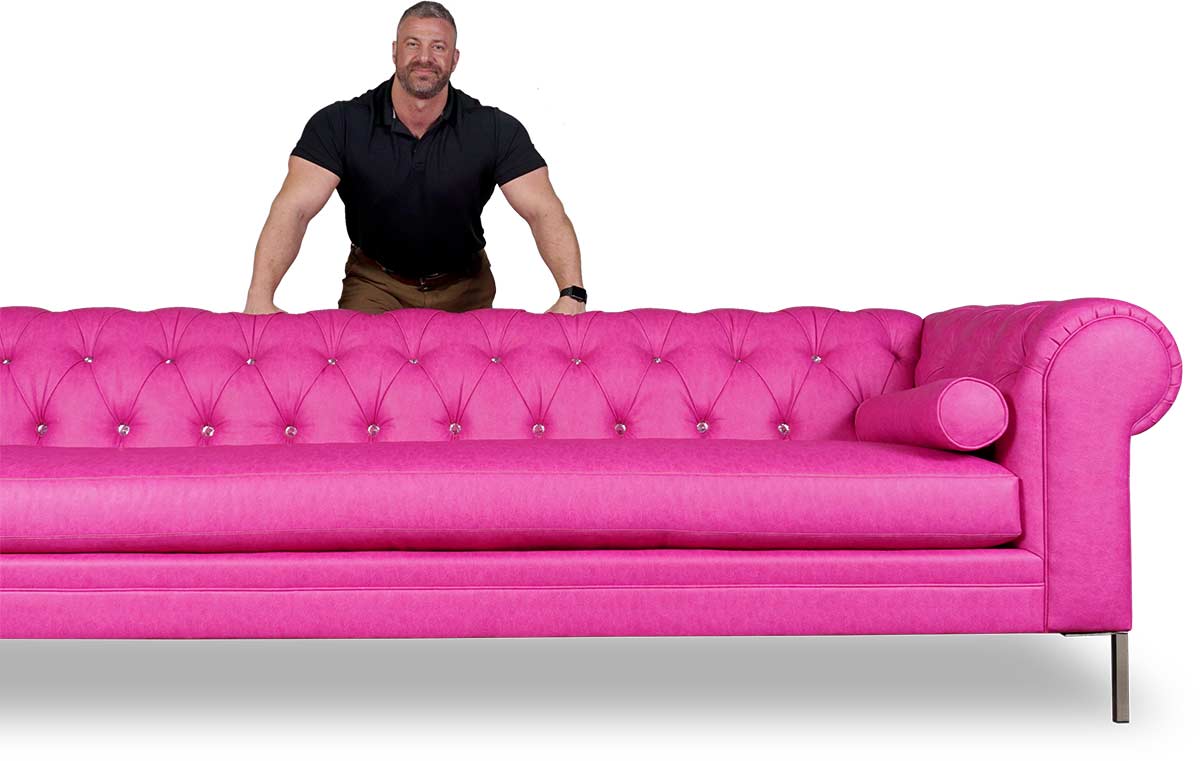 Endless (Colorful) Options.
Our best-in-industry customizations allow you to build exactly the Chesterfield sofa you want. Roger + Chris offers more colors, sizes, and opportunities for individualizing your Chesterfield.
Want something timeless and classic? We can do that. Want something truly insane, like a twelve foot long hot pink sofa? We can do that too — and boy, have we.
(Well) Made in the U.S.A.
Our furniture is built in our own dedicated factories in Hickory, North Carolina — the capital of fine upholstery. This is where we build Chesterfields the way they were meant to be — real wood frames, painstakingly stitched upholstery, hand-tied button tufting.
Unlike most furniture companies, we own both our own upholstery factory and — a rarity — our own frame factory, too. This enables us to better control product quality, more immediately deliver new designs and innovations, ensure that our talented team has a safe and rewarding work environment, and maximize your quality-to-price ratio. Also, sometimes there's leftover birthday cake in the fridge, which is definitely a bonus.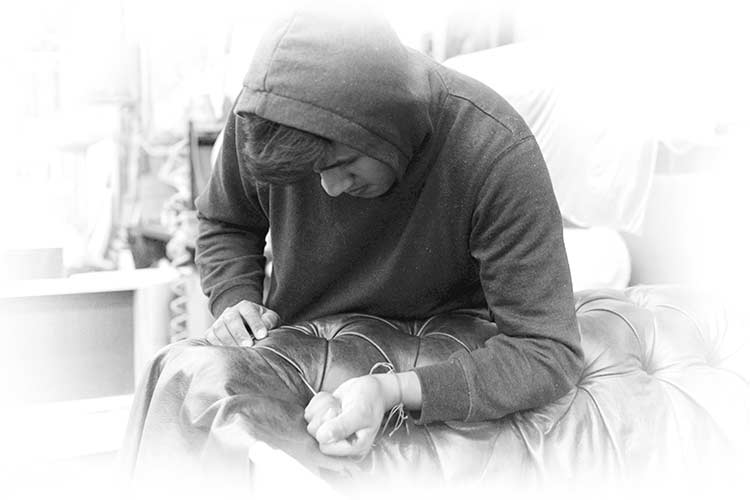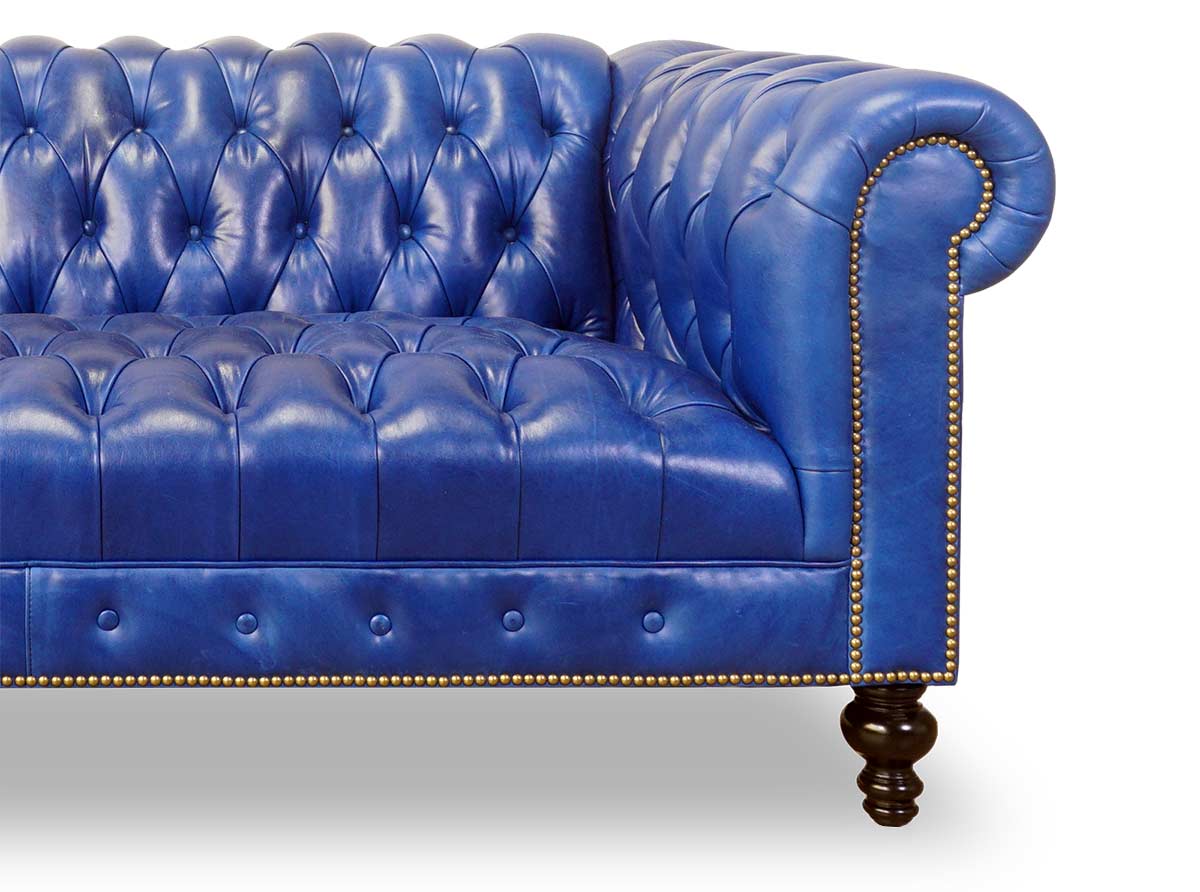 Leather Chesterfields.
We carry a wider range of leather lines and colors than anyone in the industry. What does this mean? We can build a custom leather Chesterfield sofa in nearly any color imaginable. Concerned about wear? We carry tons of excellent, high-performance leathers that stand up to kids, dogs, and even your husband.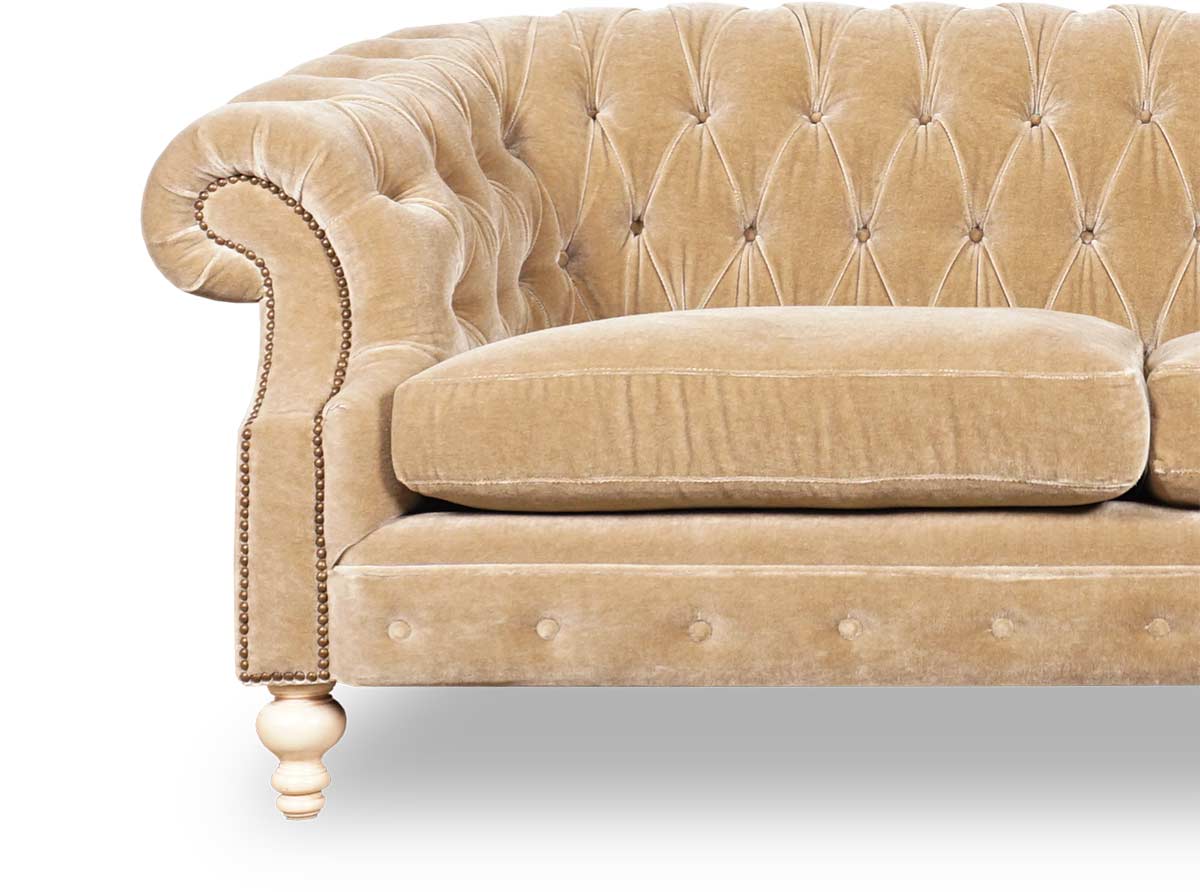 Fabric Chesterfields.
With an unmatched range of velvets, mohairs, and performance fabrics, Roger + Chris can build you just the gorgeous velvet Chesterfield or linen Chesterfield sofa you're dreaming of. We have options suitable for every household or commercial space.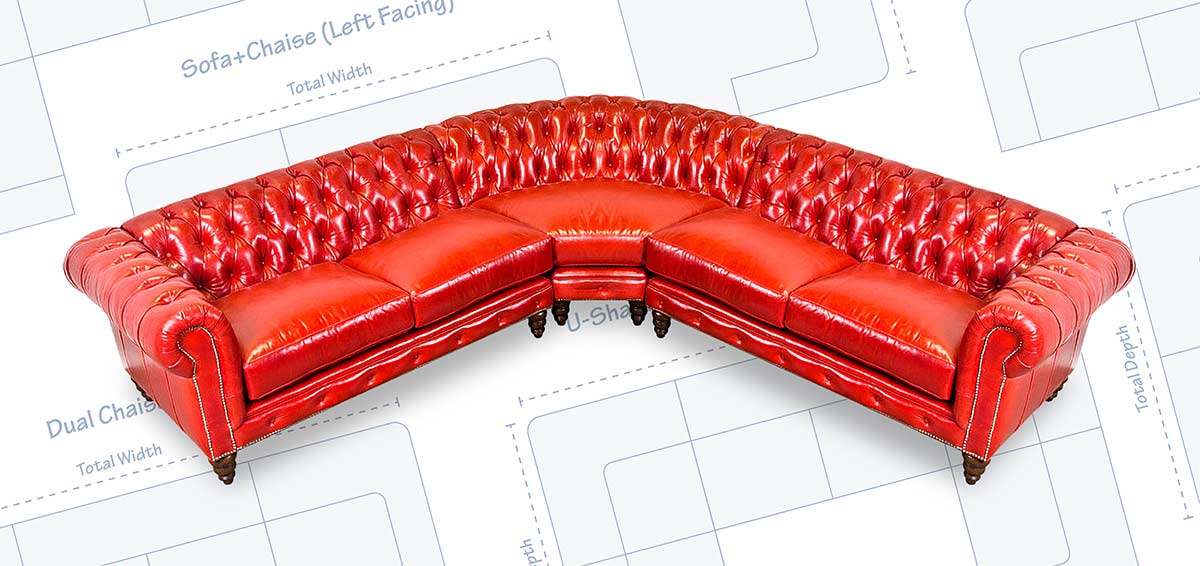 Chesterfield Sectionals.
What about a Chesterfield sectional? Sure! Take your pick. We have tons of layout options in literally thousands of sizes. Do you want a U-shaped Chesterfield sectional? How about a sofa+chaise? Ls, bumpers, Delaware follies, integrated returns — we do them all (although one of those terms was completely made up). We can even build dual-sided Chesterfields or integrate sleeper sofas.
Overwhelmed? No need. Your best starting point is to review our sectionals page for some layout ideas, and then give us a shout. We'll be happy to assist with putting together the perfectly tailored, super comfortable, drool worthy Chesterfield sectional of your dreams.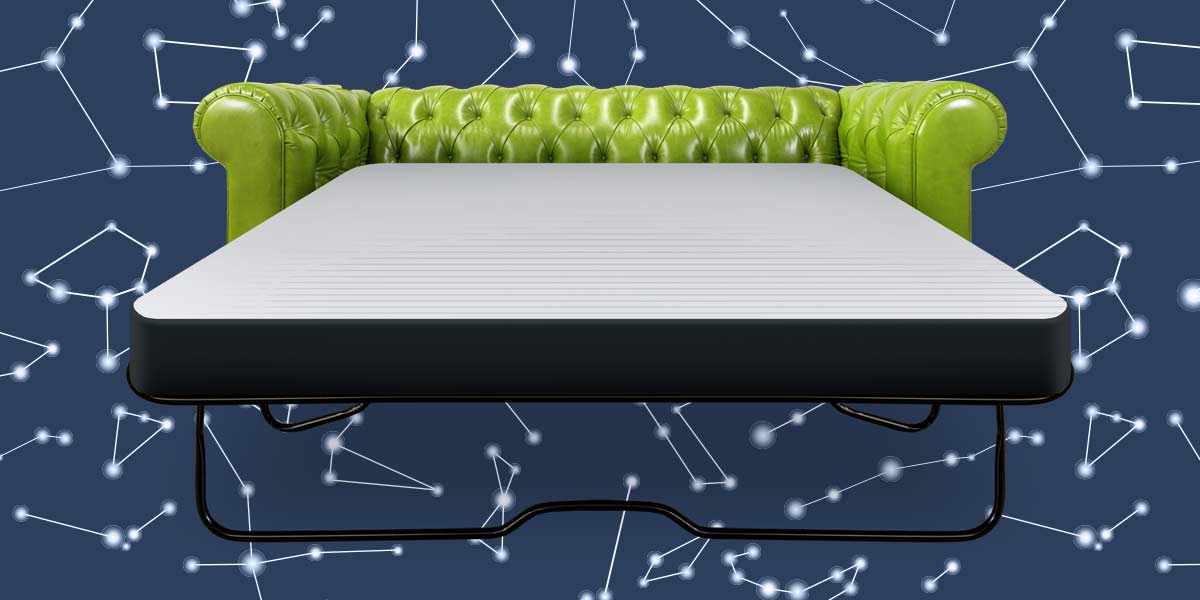 Chesterfield Sleepers.
Looking for a place to catch a bit of shuteye? Our Chesterfields are available as sleepers, too. We can integrate a twin, full, or queen sofa beds into most of our profiles, with American-made coilspring or memory foam mattresses available. Best of all, your sleeper sofa remains stylish and endlessly customizable.
For more information on our highly-regarded sofa beds, check out our sleeper sofa page and dream on.
New to
R+C

?
Allow us to brag a little bit.
While you may just be learning about us, we are one of the biggest sources of US-made Chesterfields. We've shipped them to every state in the nation and around the world.
In addition to building sofas for thousands of families, our furniture can be found in the offices of brands you know, including Starbucks, Google, Uber, Microsoft, Nike, WeWork, Hyatt, CNN, and, like, a whole bunch more.
Oh, and that Chesterfield sofa in Deadpool 2? That was one of ours.