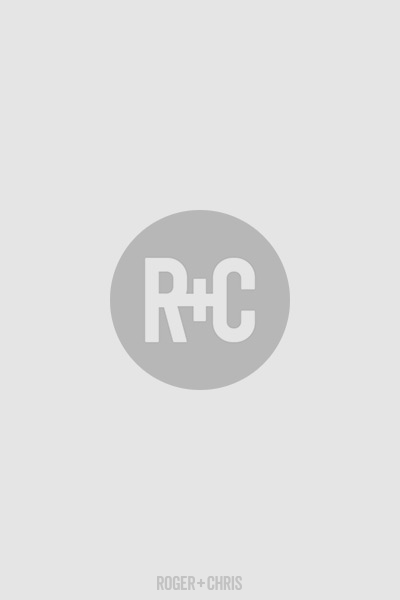 107" Eliza Modern Chesterfield in Como Indigo
ZOOM IN
SHARE
FROM OUR CUSTOMERS
My sofas arrived at Christmas in a blizzard. I really wasn't sure the movers were going to be able to get them into my house, much less drive out of my lane, but all ended well. I am just so happy with these sofas. I'd been looking for years, bought some junk in the meantime, and am just so thrilled to have exactly what I want. Just saying thank you for making such a fine product.
Mary L.
Eliza
A modern update on the Chesterfield, available in armchair and sofa sizes.
Armchairs from
$1,679
Sofas from
$2,669
Price varies with
size and upholstery
selections.
THE CHESTERFIELD, MODERNIZED
As one of America's most prominent sources for Chesterfield sofas, we're passionate about building truly exceptional pieces. Like our iconic and traditional Higgins and our graceful Lucille, Eliza brings her own unique character to the mix. Building off of the timeless Chesterfield aesthetic, Eliza's sleeker lines and contemporary detailing add a new twist. Like all of our sofas, Eliza is constructed by hand in North Carolina and features our thoroughly modern pocket coil spring system for even, noiseless, and durable seat comfort. Most Chesterfield sofas have a vertical back, but we have integrated a barely-perceptible angle to the back rest, dramatically enhancing comfort for all-day lounging without compromising style. Eliza is available in our massive range of leathers and fabrics, and features a distinctive tufted seat (cushion seat available upon request) and American-made stainless steel legs.
PEDIGREE, CONSTRUCTION, AND COMFORT
Bench-made in North Carolina by skilled craftspeople.
Custom-engineered frame built using blocks in all corners, double-dowel or mortise-and-tenon joinery, metal fasteners, and glue.
Leggett & Platt's Elite Series Soft Luxe pocketed coil seat support system.
CUSTOM OPTIONS
Eliza can be customized to suit your unique needs and style. Create a truly one-of-a-kind piece of furniture by selecting from our extensive list of options. Need help? Contact us to speak with a furniture consultant.
Available in nineteen standard lengths.
Three seat depths available. Standard 42", shallower 38", and deeper 46".
Choice of numerous fabric and leather families and colors.
Tailor-made for you

The opposite of generic.

Hundreds of colors. Dozens of sizes. Sofas, sectionals, sleepers, love seats, armchairs, ottomans. And oodles of style tweaks to make your piece one-of-a-kind. We're kryptonite to boring furniture stores.

Sturdy Construction

Well-built to be well-loved.

We build furniture to last. It costs us more, but results in a product we can stand behind with pride. Kiln-dried American oak frames, blocking in all corners, double-dowel and mortise-and-tenon joinery, heavier high-density foam, real down and feathers, and failure-resistant suspension systems.

Pet & Kid Compatible

Messy pets? kids? husband?

We have options that will stand up to all of them. Beyond our sturdy construction and premium components, we have easily-cleaned, stain-resistant fabrics and leathers that resist scratching. Because the last thing you should be worried about is your sofa.

Vegan Options

Minimizing use of animal products?

Our furniture is built with high-performance, synthetic adhesives. We offer great down alternatives for vegans and allergy sufferers. Want the look of leather? We've got innovative vinyl options you'll love.

Designers and commercial

Let's get down to business.

We love working with design firms and businesses. Have unique challenges? Specific compliance requirements? C.O.M. fabric? We'll take it all in stride. We're proud to have our furniture in stores, hotels, restaurants, offices, and commercial spaces around the country.

Custom Made in the U.S.A.

We don't waste your money on showrooms.

No lavish showrooms. No sales staff. No big catalogs. No high-volume garbage. Instead of marketing the same disposable beige stuff, we put your money to better use: building furniture from scratch your specifications, right here in the U.S.A.

Shipped anywhere

Tulsa. Toronto. Timbuktu.

Every week, we ship our furniture all around the country (and often around the globe). We work with specialized carriers to get your sofa to your home and into your living room.

Love it guarantee

Buy with confidence.

We believe our furniture is unmatched in our price range for quality, comfort, and customization. In addition to our standard warranty, our Love It Guarantee gives you five days to evaluate your new sofa. Don't love it? We'll take it back. Contact us for details.

1-on-1 design consultation

Hazards here to help.

You can't call Mr. Barrel or Mr. Restoration, but at our company, Roger and Chris are the ones who answer the phone. Give us a call or email with your design challenges. We're here to help!









SIZES











COLORS
Your furniture is built to order in any of our 721 fabrics or leathers. Additionally, we're happy to build your piece using material that you provide (COM/COL). Click on the circles below to begin exploring by color.
PRICES
| | | | |
| --- | --- | --- | --- |
| | Product No. | Fabric | Leather |
| | | Starting at... | Starting at... |
| 43" | 8642-21-20.5-MB | $1,679 | $2,265 |
| 55" | 8642-21-33-MB | $2,009 | $2,517 |
| 64" | 8642-21-44-MB | $2,339 | $3,165 |
| 75" | 8642-22-26-MB | $2,669 | $3,657 |
| 85" | 8642-22-31.5-MB | $2,944 | $4,005 |
| 96" | 8642-22-37-MB | $3,164 | $4,521 |
| 107" | 8642-22-42.5-MB | $3,439 | $4,917 |
| 118" | 8642-22-48-MB | $3,769 | $5,193 |
| 129" | 8642-21-107-MB | $4,099 | $5,877 |
| 139" | 8642-21-117-MB | $4,484 | $6,513 |
Why can't I order this online?
At Roger + Chris, your furniture is built on demand. Each piece can be extensively customized, so we need to speak with you via phone or email to confirm your order before we start making it. We want to make sure you receive exactly what you want.
More questions about ordering
HOW TO ORDER FURNITURE AND ATTAIN AWESOMENESS
Select a piece of furniture.
Place your order via phone or email.
Arrange shipping. (We'll help!)
Receive and inspect the shipment.
Use it. Love it. Brag to your friends.
REQUEST A QUOTE ON THIS PIECE
CALL US ->

1-855-433-2233

Extension 1
EMAIL US ->