Grey House: Renovating a 160-year old Victorian.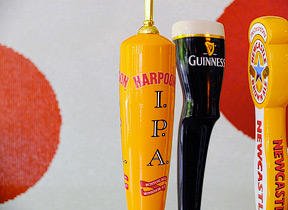 Design inspiration comes from many sources. We love the style of 204 Main Bar & Bistro, which recently opened in the historic spa village of Sharon Springs, NY. Owners Jim Grinchis and Norm Phenix combined classic architecture with modern styling to create a fresh look.
About the restaurant.
Jim Grinchis and Norm Phenix had spent the past 20 years contemplating opening their own restaurant. After ten years of regularly visiting Sharon Springs as a getaway from their life in the city, they decided that this was where they could reinvent themselves. As Jim says, "You have room to stretch in Upstate New York."
Norm developed a passion for food at an early age, spending time with his mother in the kitchen learning to cook. At 204, all desserts and breads, and most pastas, are made in-house. All dishes are prepared and presented in a simple, straightforward style. They use only the freshest ingredients and, when available, feature locally-sourced meats, cheese, cultured butter, maple syrup, and more.
About the style.
Jim and Norm applied their design expertise to create a unique look one might not expect in a village setting.
Norm constructed the tabletops using wood salvaged from a nearby collapsed barn. Jim hung attention-grabbing wallpaper, including a hand-blocked pattern created by Adelphi Paper Hangings, also located in the village.
They took particular care to showing respect for the historical characteristics of the space. The floors and ceiling are allowed to make an impact. (Norm refinished the original tin ceiling tiles one-by-one.)
According to Jim:
"We wanted to bring something fresh to the area in terms of design and decor. Something modern that never ignored the historical integrity of the building. The tin ceiling, contemporary wallcoverings, industrial lighting, recycled tabletops, old wooden floors, contemporary art - they're all elements that add up to a warm, inviting space."
Take a tour through 204 Main at the link below. If you're visiting Sharon Springs this summer, be sure to check out the restaurant as well as BANK, Jim and Norm's gallery next door which opens soon.

Roger Hazard
· Founder · Roger + Chris · Sharon Springs, NY
Roger Hazard is TV's original home stager, as well as designer / producer on the international, Emmy-nominated "SELL THIS HOUSE," "SELL THIS HOUSE: EXTREME," and "MOVE THIS HOUSE." MORE ABOUT Roger Hazard
Hot right now on Roger + Chris

Sofa Rash: Don't Get Burned By Imported Upholstery
Upholstery built overseas is often packaged with chemicals that prevent the growth of mold during shipping. Unfortunately, these same chemicals can cause terrible rashes and burns. Here are the details.

Creating Cooler Kids' Rooms
Decorating your child's bedroom is no easy task. While it can begin as an opportunity for self-expression for your son or daughter, the project can quickly grow into a conflict between fun and function. We transformed two bedrooms in two days with CertaPro painters and some simple DIY projects. Here are some guidelines for creating a fantastic-looking bedroom that meets your child's needs, and the specific touches we added to these two rooms.

What do you think? Share your thoughts below!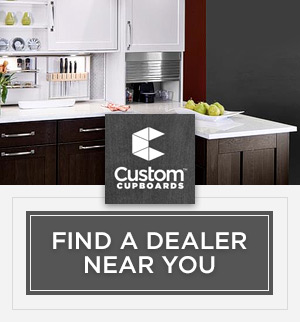 RELATED POSTS
Ghost Town
I don't believe in ghosts. This is inconvenient, as I'm surrounded by people who do.
Every Day is a Holiday
We just returned from a short business trip to a town that is literally a stone's throw from Canada. (We actually took the exit boldly marked as the "LAST EXIT BEFORE CANADA," which someone should use as an album title.) And while we weren't meeting or socializing with folks, we were in our hotel room watching TV.

Sto Very Frustrating
Our house has no fireplace. It may seem strange that a home built in the 1800s and nestled between two snowtastic mountain ranges wouldn't have one, but, as a formal village house, it likely served as a secondary summer home for wealthy folks who would venture up during the balmy season and wisely dash back to the city when things got chilly.