Grey House: Renovating a 160-year old Victorian.
Paint, lattice, and a nail gun turned this sunny but boring room into a master retreat.
Like many rooms in our home, the master bedroom was unremarkable. Three large windows brought in a lot of light, but the stained floors, uneven ceilings, and ugly baseboard radiators didn't do anything to add charm. We created a relaxing retreat with a simple lattice treatment, color, neutral bedding, and a few pops of color.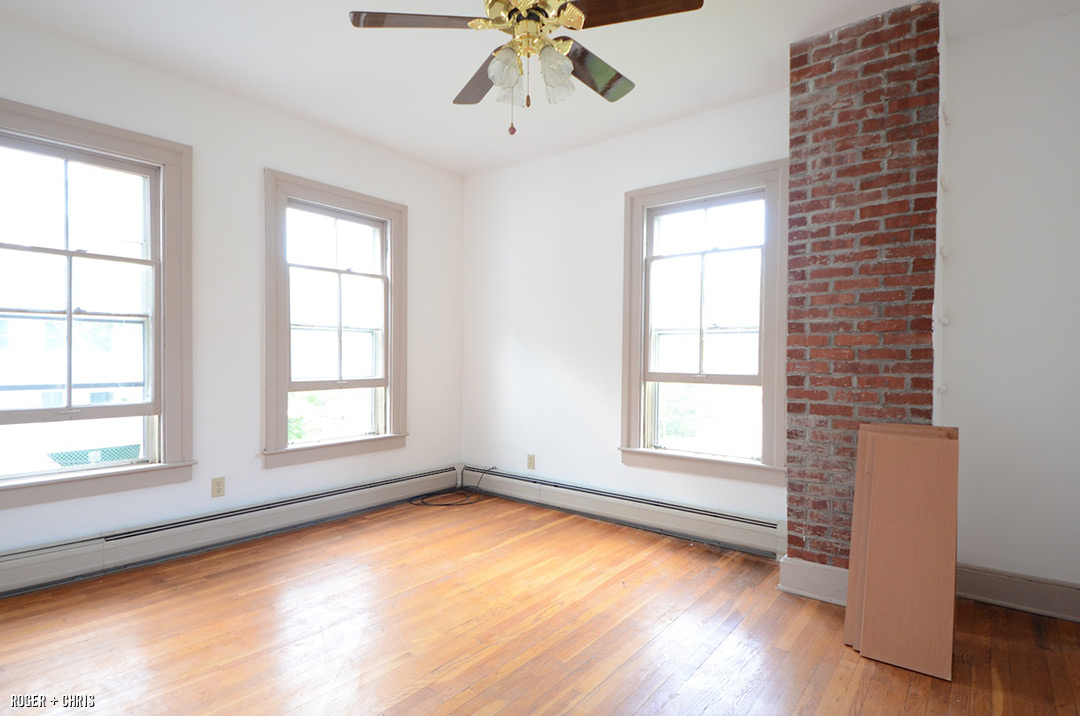 The room started with three big windows but little interest.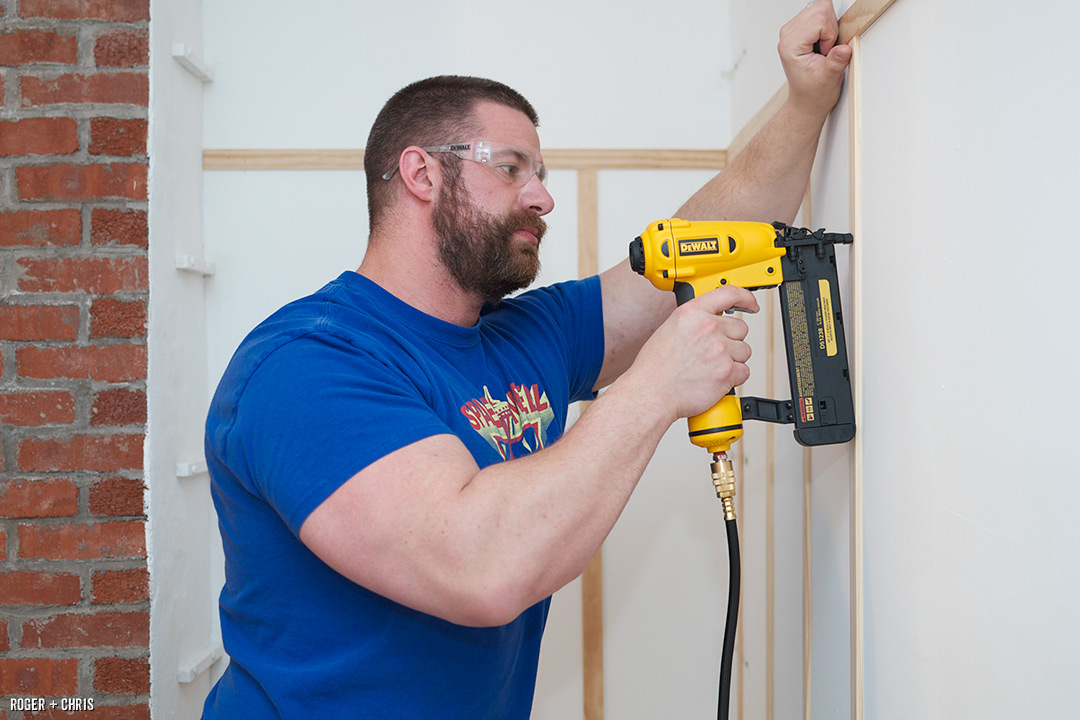 Chris used a nail gun to apply inexpensive lattice, creating a board-and-batten effect. Read more this project.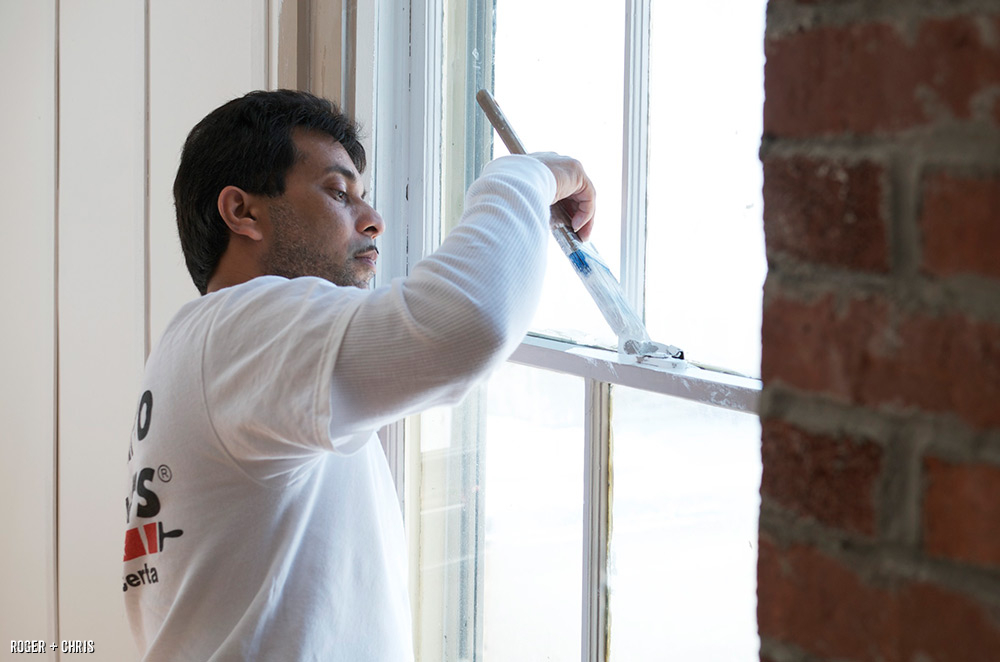 The 160-year old windows were badly in need of refinishing. The painters cleaned, restored, and repainted them to look like new.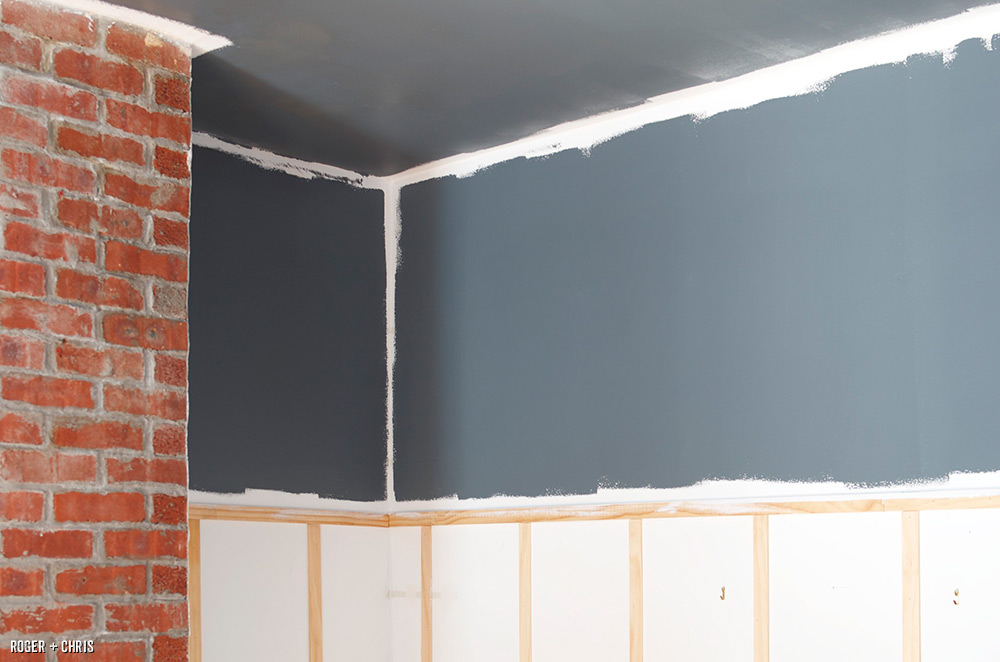 The two-tone paint scheme creates a bright, happy space with a dark ceiling that recedes, making the ceilings feel taller.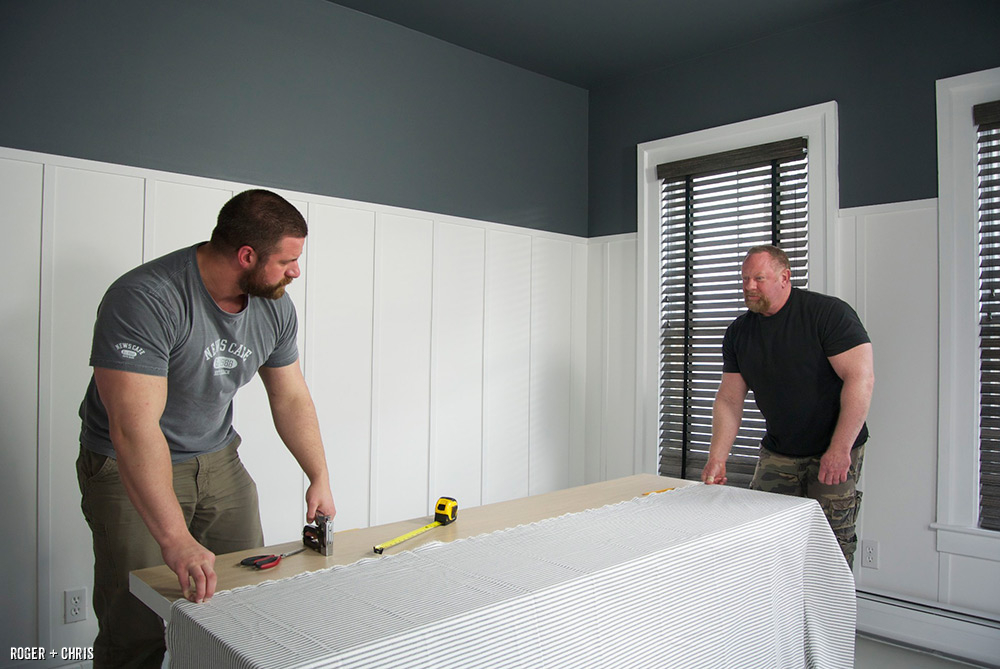 After painting our inexpensive bed frame, we wrapped it in neutral ticking fabric.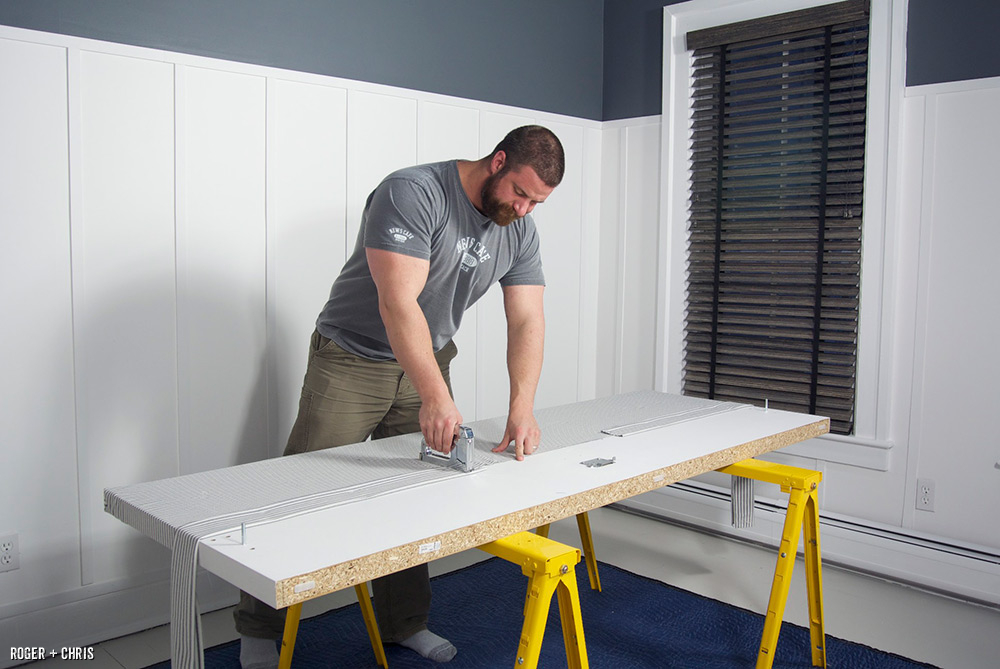 Using an upholstery stapler, Chris "gift wraps" the headboard in the fabric.
Our Wrap Star sconces hang over vintage milking stools.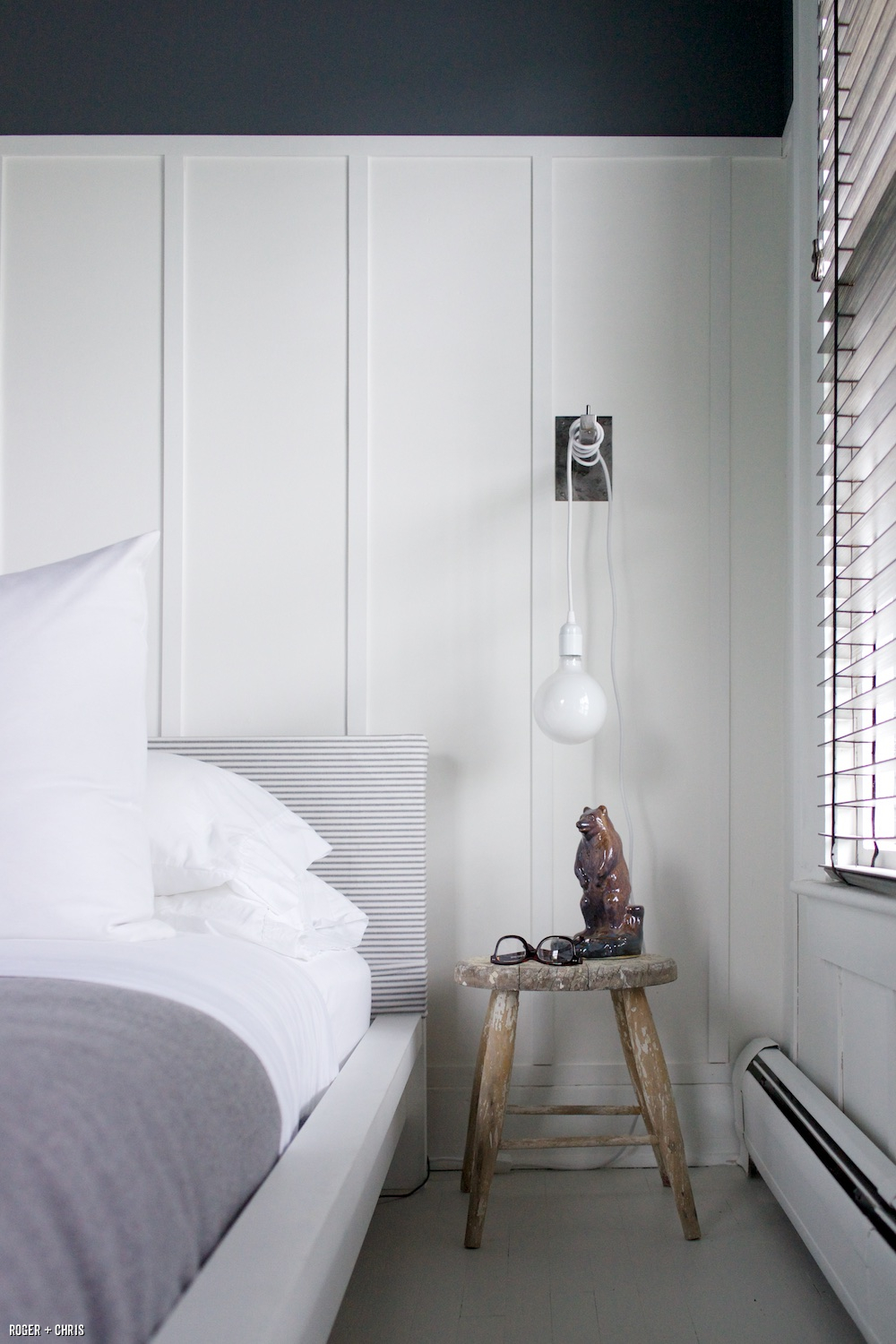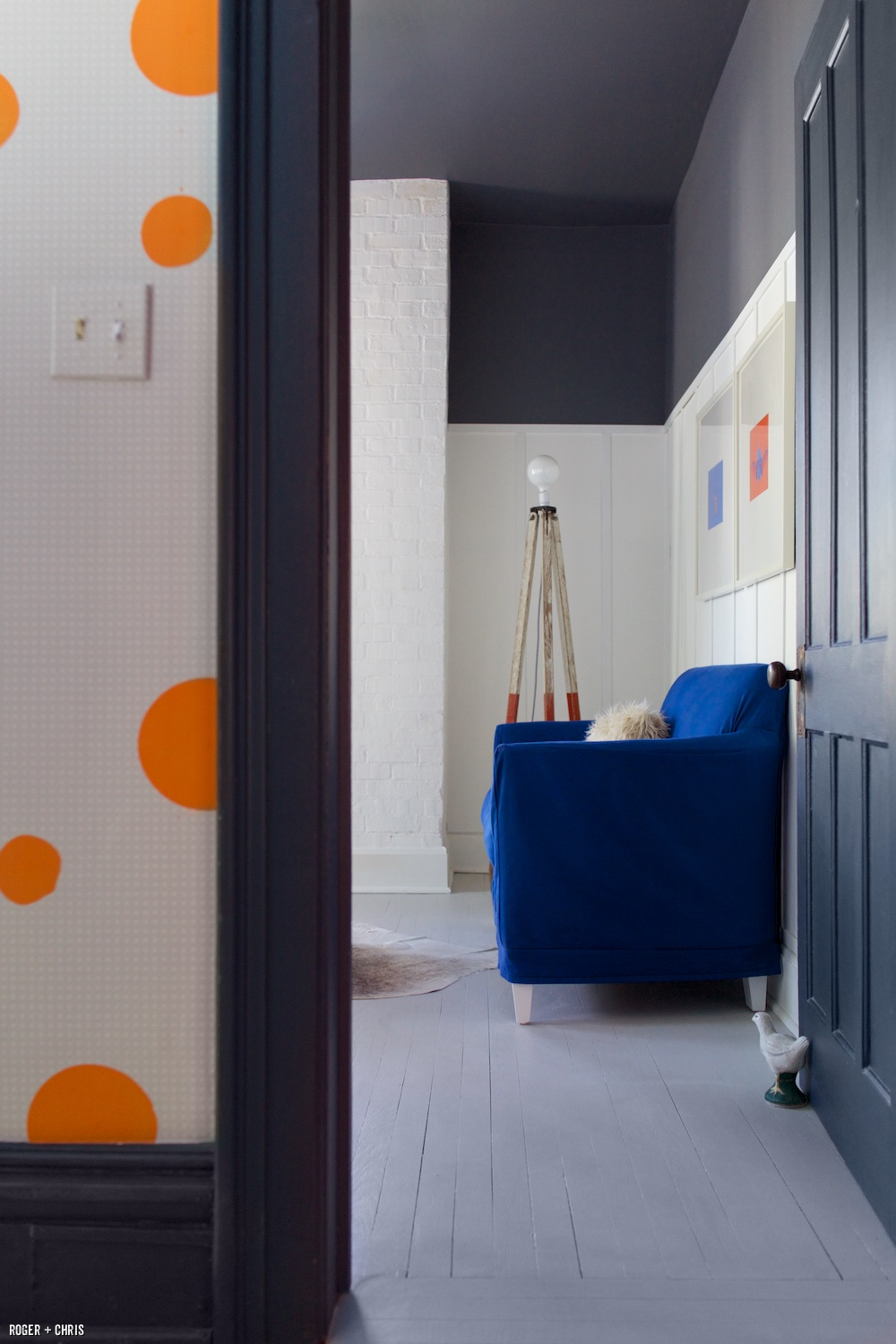 A custom slipcover for this old love seat adds color.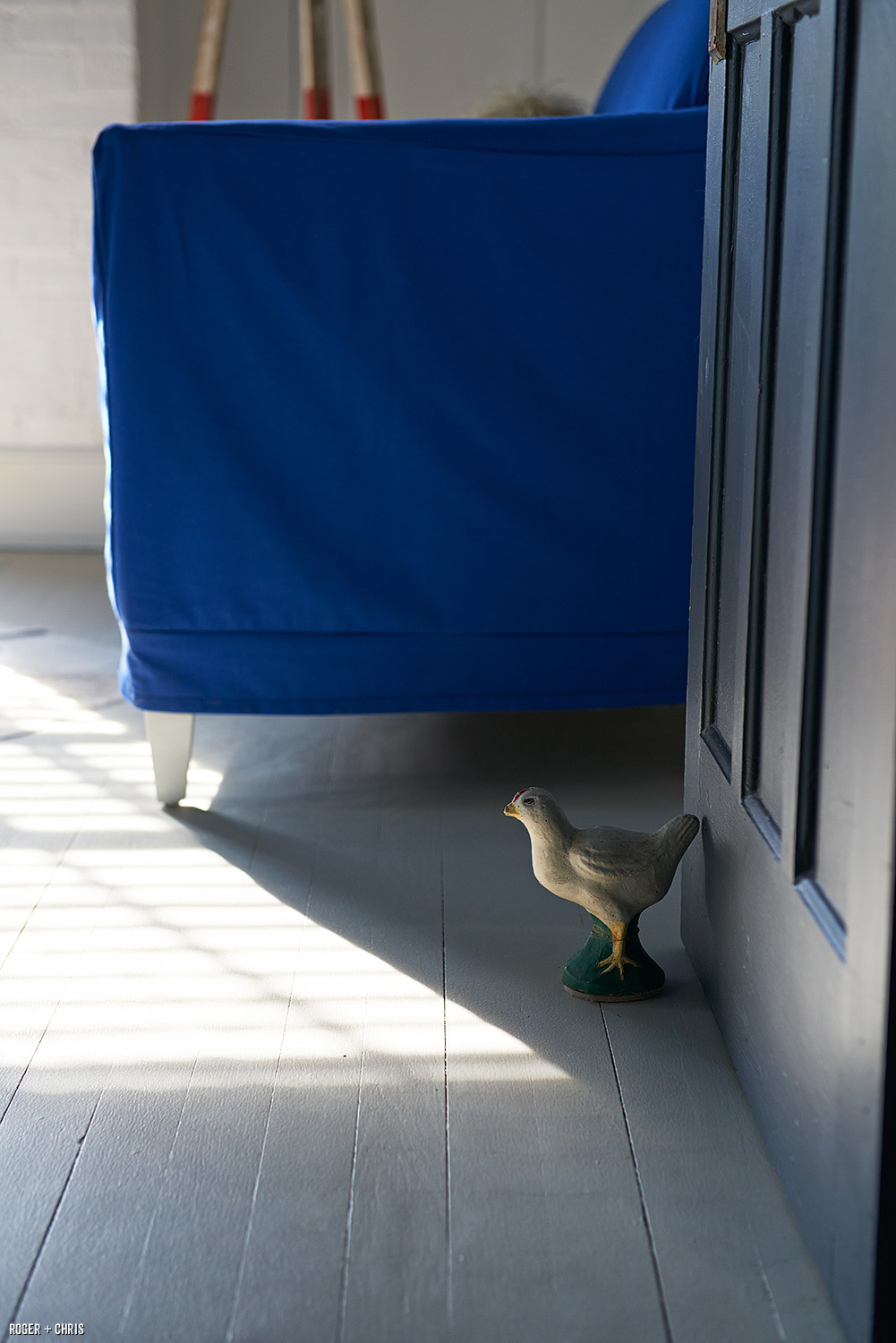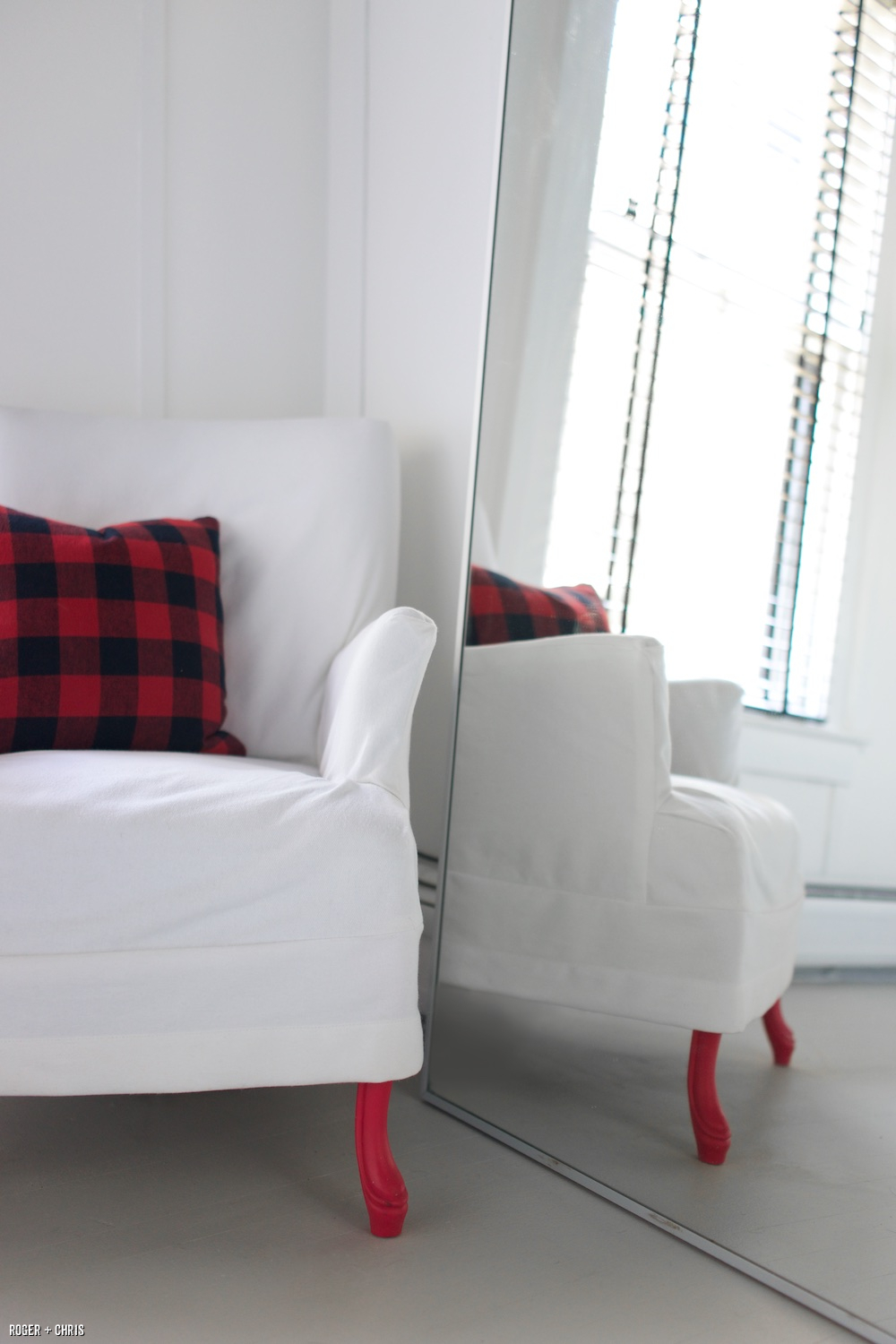 We had a slipcover made for this vintage chair. Roger painted the legs red.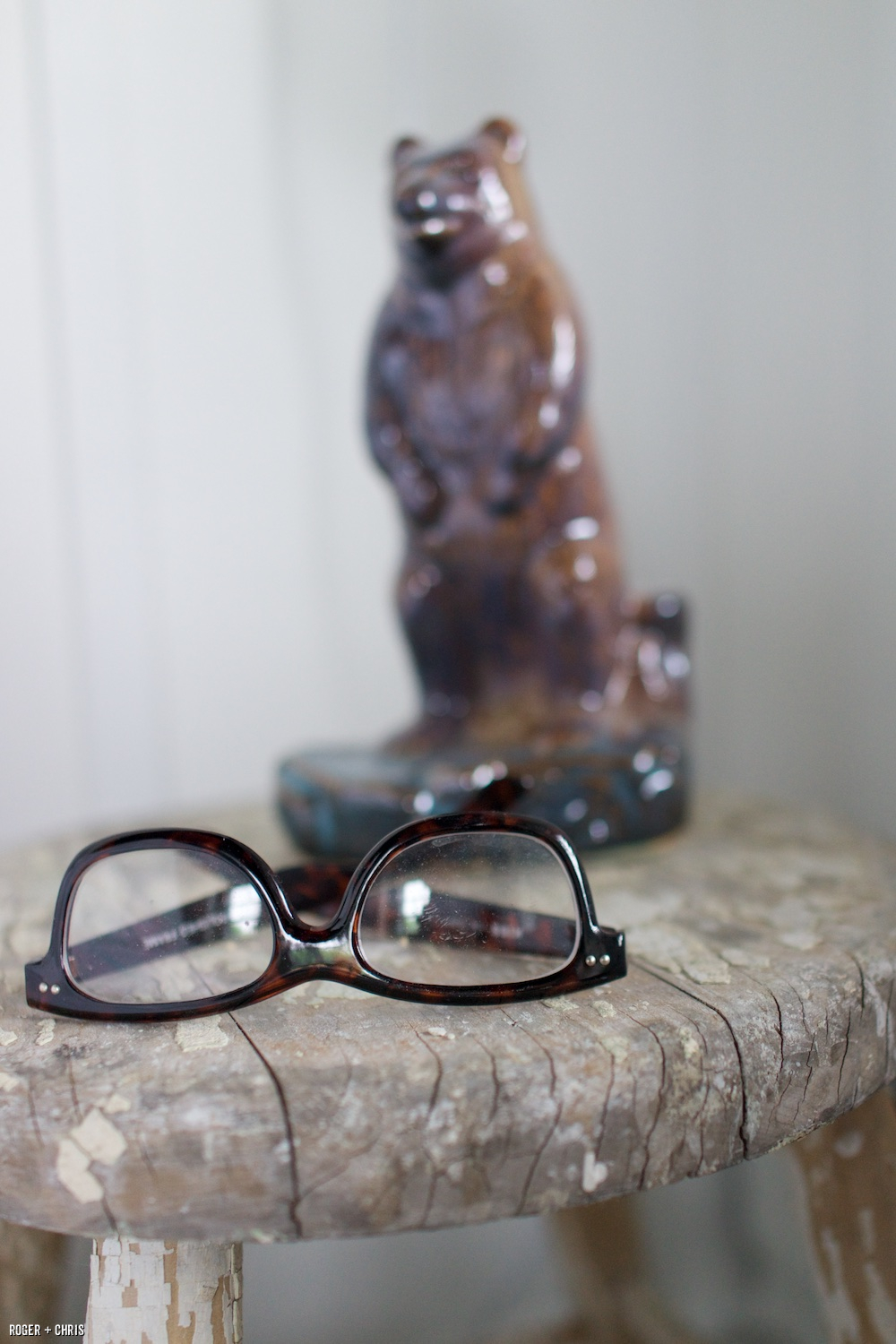 This vintage milk stool makes a great bedside table.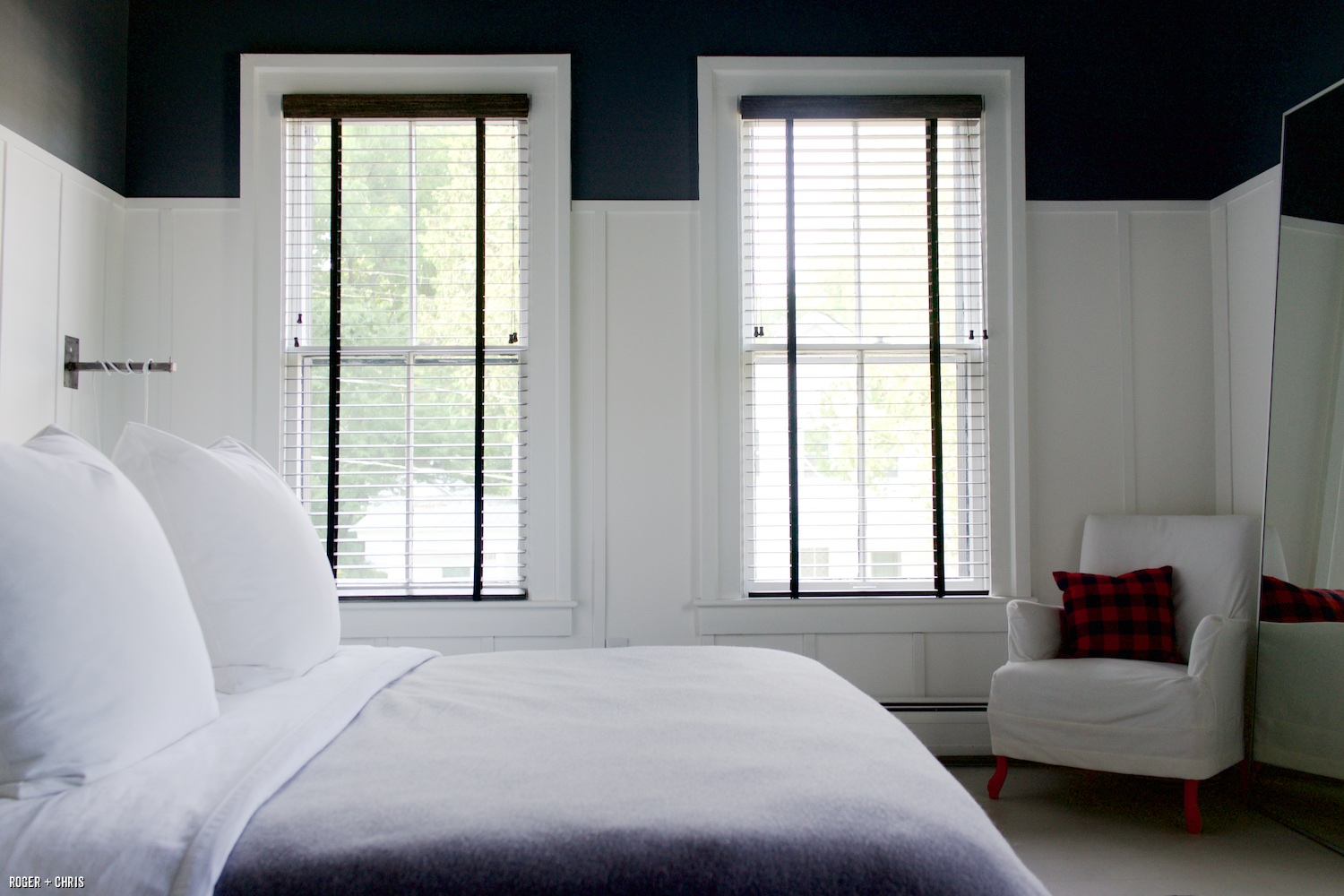 Wood blinds from Smith+Noble offer a vintage touch.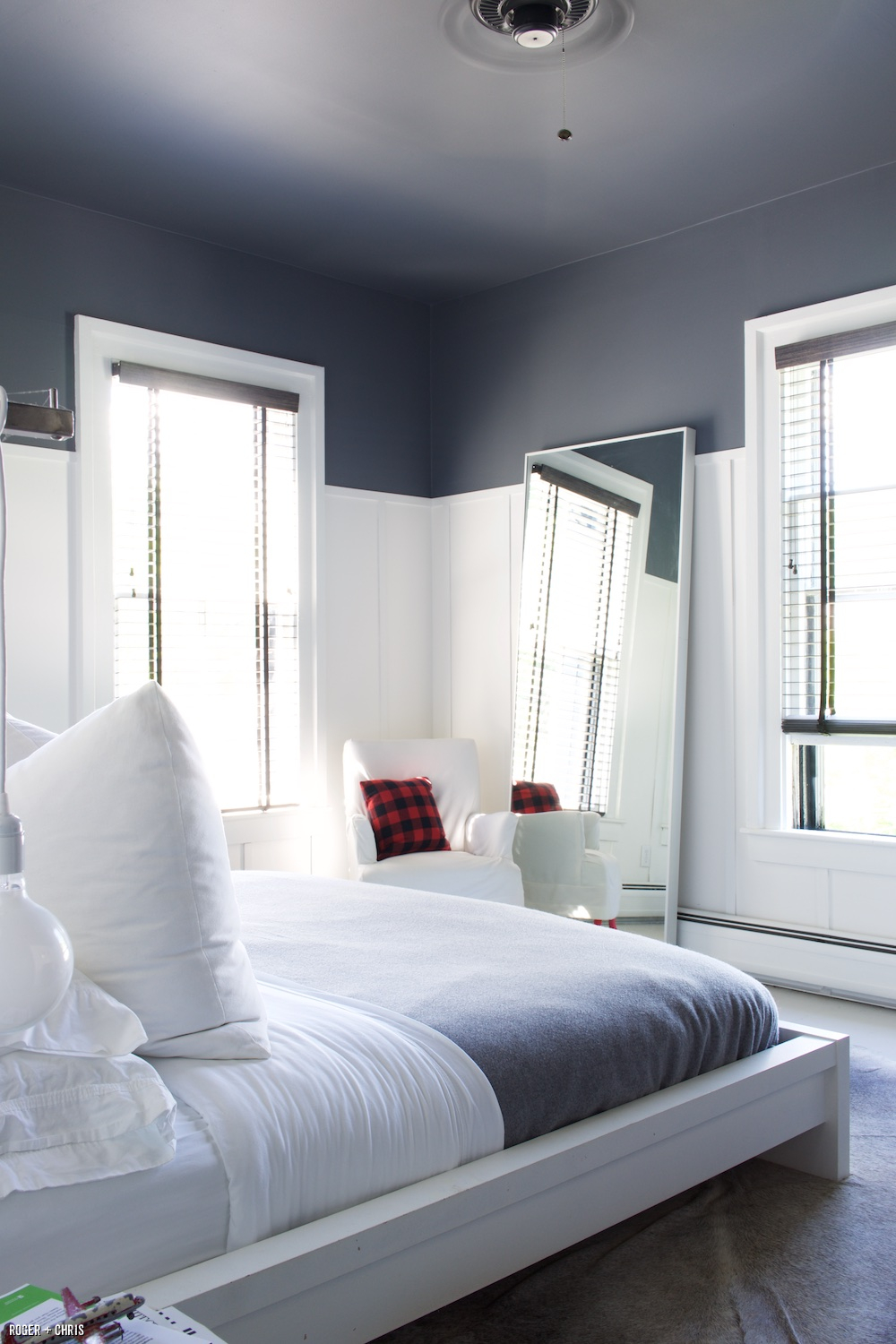 Bright and airy in the day. Relaxing at night.
Sources
What do you think of the transformation? Have questions about the projects or where we found supplies? Share your comments and questions below!

Hot right now on Roger + Chris

How to Clean Velvet Furniture
Velvet fabric can be a bit trickier to clean than other fabrics because, in addition to removing the stain, you must take care to avoid "crushing" the nap of the fiber. Here are some tips to help you successfully remove stains without damaging your beautiful furniture.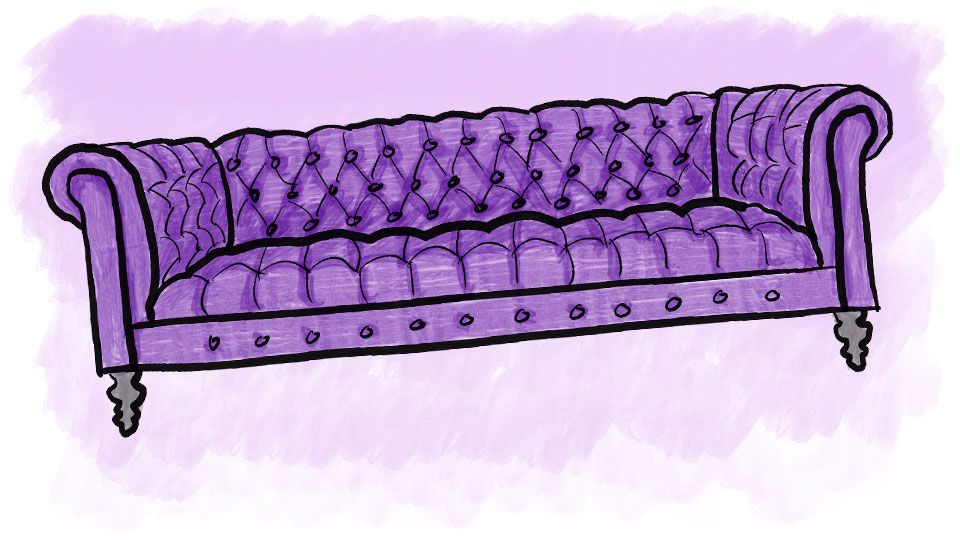 What do you think? Share your thoughts below!
MASTER BEDROOM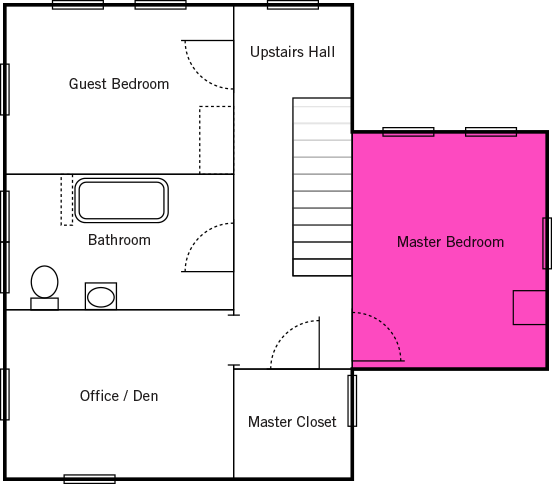 MORE FROM THIS ROOM
Bedroom Board-and-Batten
Roger and I decided that board-and-batten would make a nice addition to the look of our master bedroom. This time, I tackled the project myself. Here's how to do it and what you'll need for the project.

RELATED POSTS
Block Prints and Thin Mints
We've been hard at work putting together plans for the house. Today, we plowed through a long list of decisions. I think the downstairs is really coming into focus.

Heavy Metal and Fake Blood
This afternoon, I met with Michael, our talented local blacksmith, to plan out some custom hardware for our house. We're working on the designs for handmade coat hooks, a boot scraper, and a door knocker.

Recalibrating Focus
After doing a goat photo shoot (goatoshoot?) that involved chasing a tiny baby goat around the village and taking somewhere in the range of 600 exposures, I discovered that my camera's autofocus system was out-of-whack.