Grey House: Renovating a 160-year old Victorian.
Paint, lattice, and a nail gun turned this sunny but boring room into a master retreat.
Like many rooms in our home, the master bedroom was unremarkable. Three large windows brought in a lot of light, but the stained floors, uneven ceilings, and ugly baseboard radiators didn't do anything to add charm. We created a relaxing retreat with a simple lattice treatment, color, neutral bedding, and a few pops of color.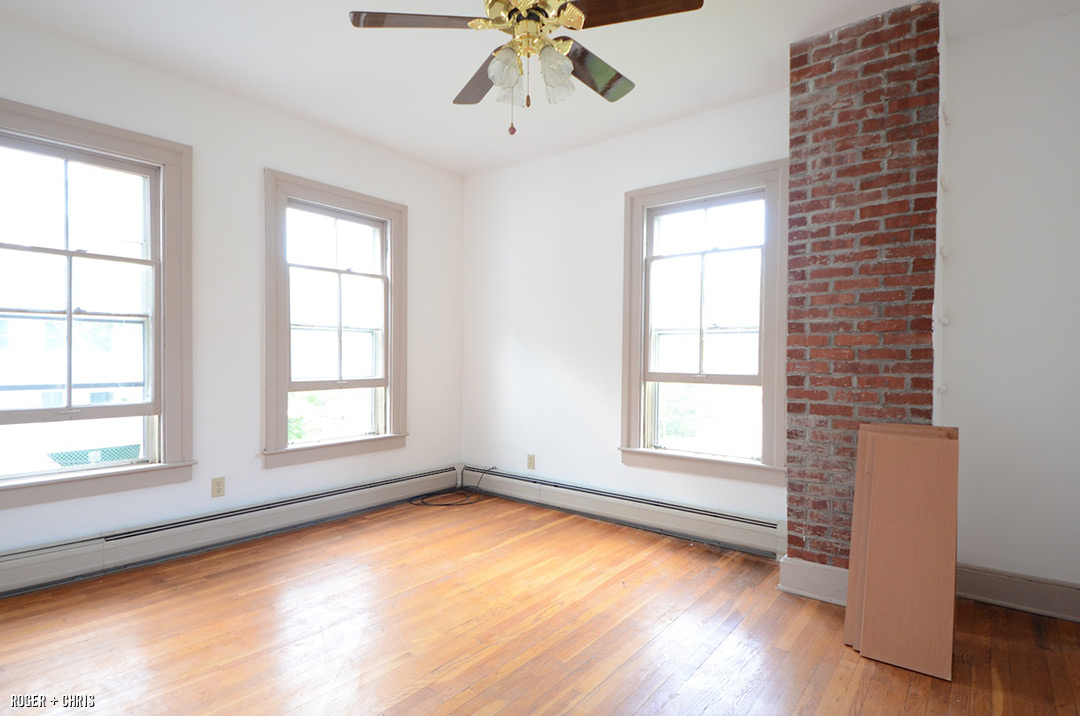 The room started with three big windows but little interest.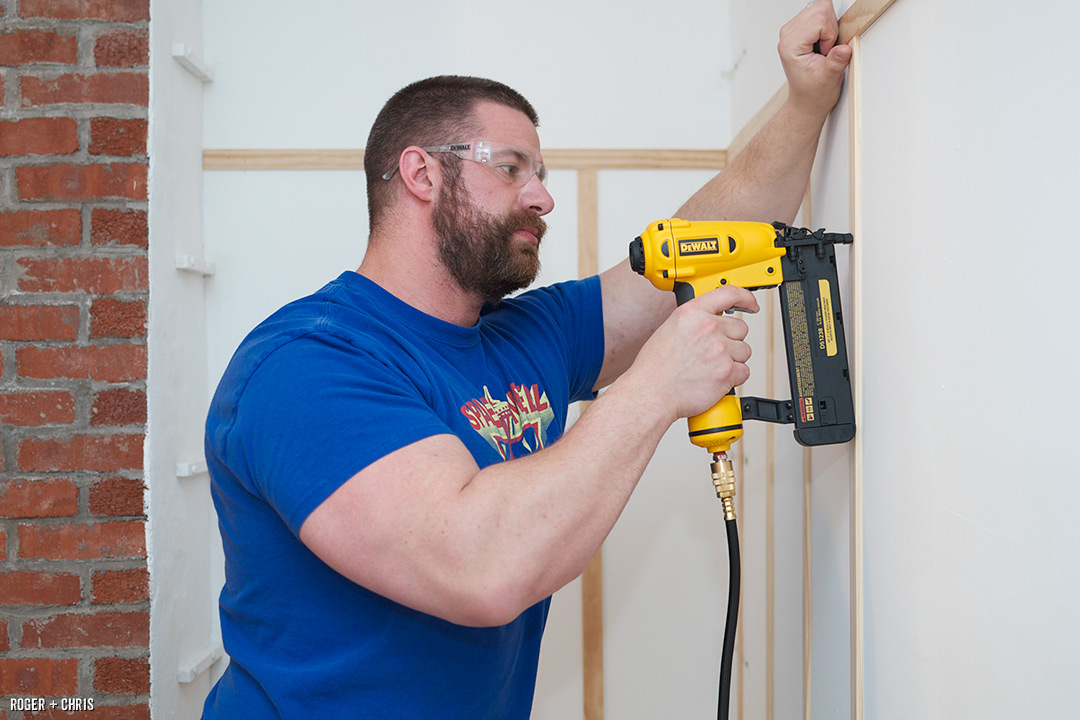 Chris used a nail gun to apply inexpensive lattice, creating a board-and-batten effect. Read more this project.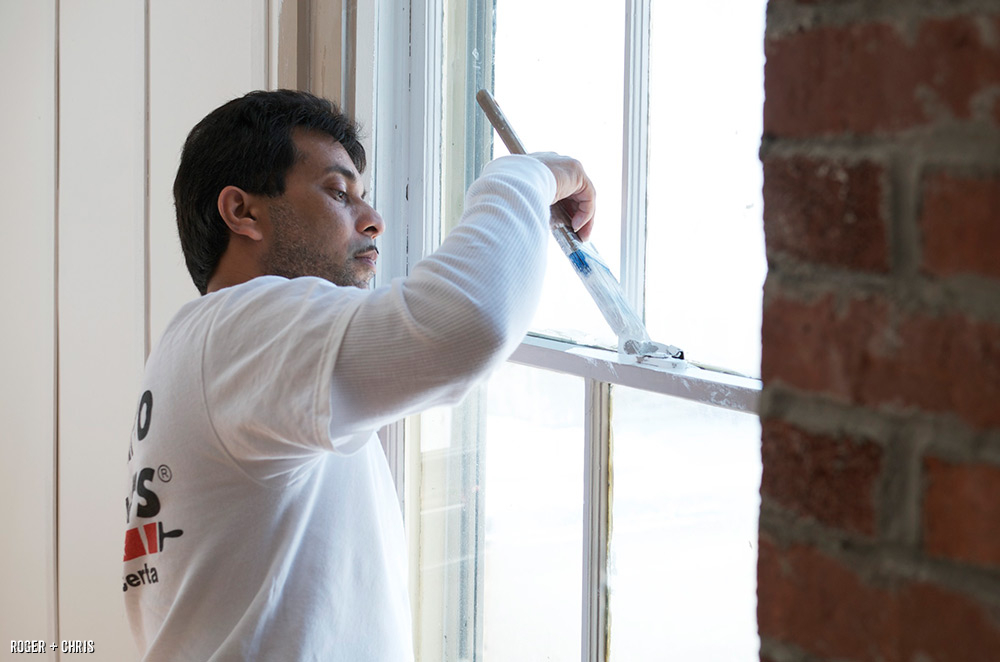 The 160-year old windows were badly in need of refinishing. The painters cleaned, restored, and repainted them to look like new.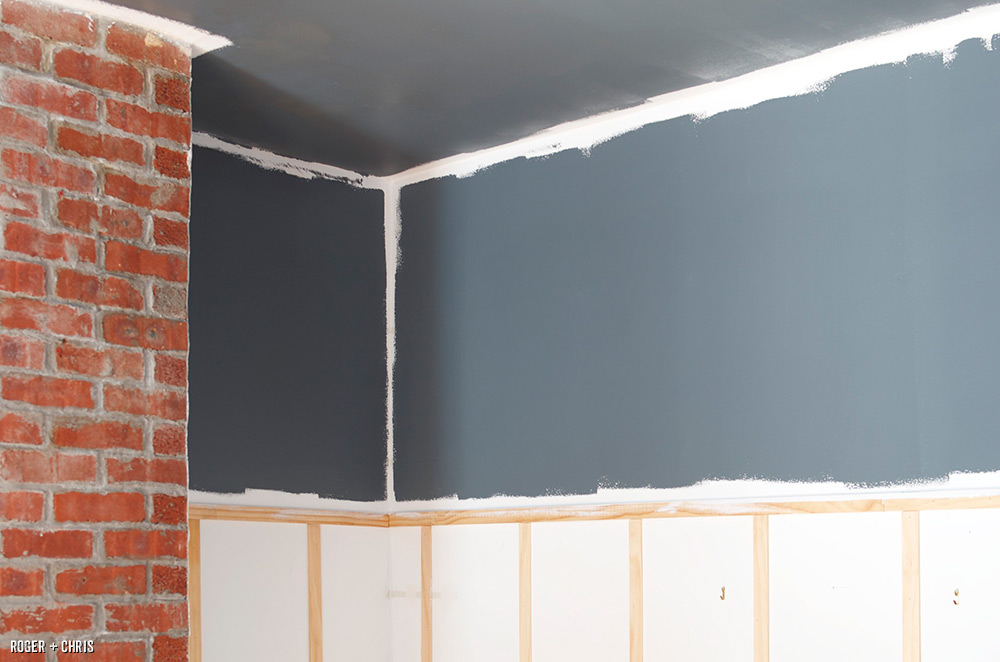 The two-tone paint scheme creates a bright, happy space with a dark ceiling that recedes, making the ceilings feel taller.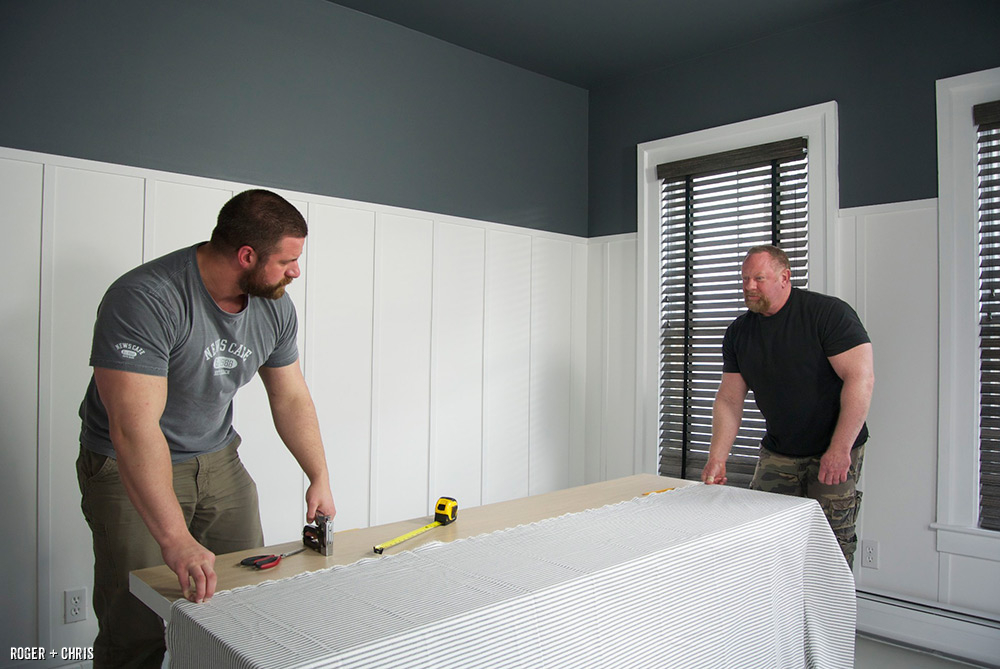 After painting our inexpensive bed frame, we wrapped it in neutral ticking fabric.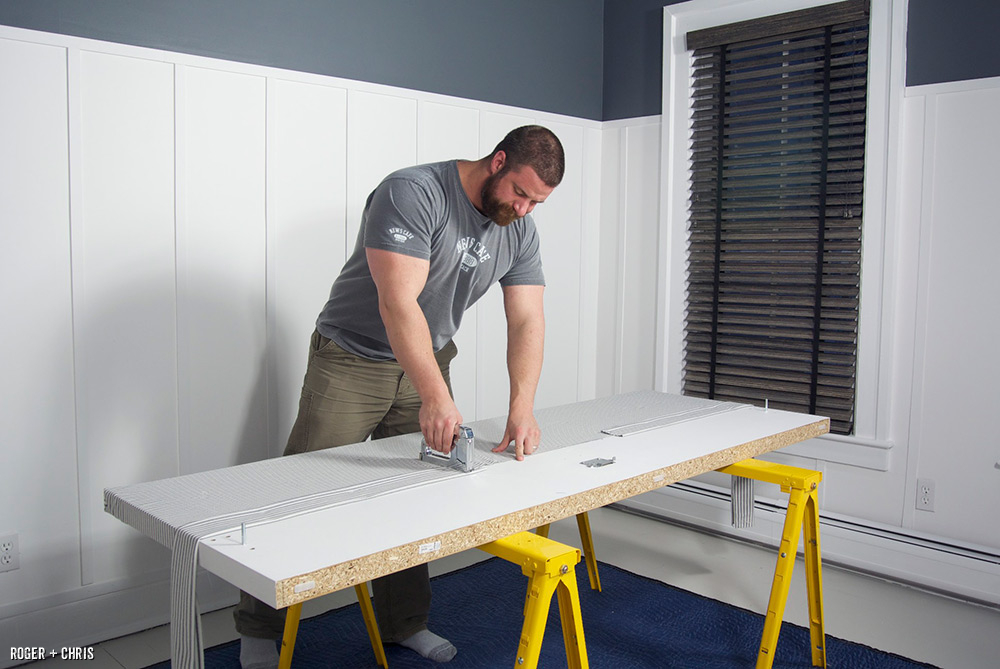 Using an upholstery stapler, Chris "gift wraps" the headboard in the fabric.
Our Wrap Star sconces hang over vintage milking stools.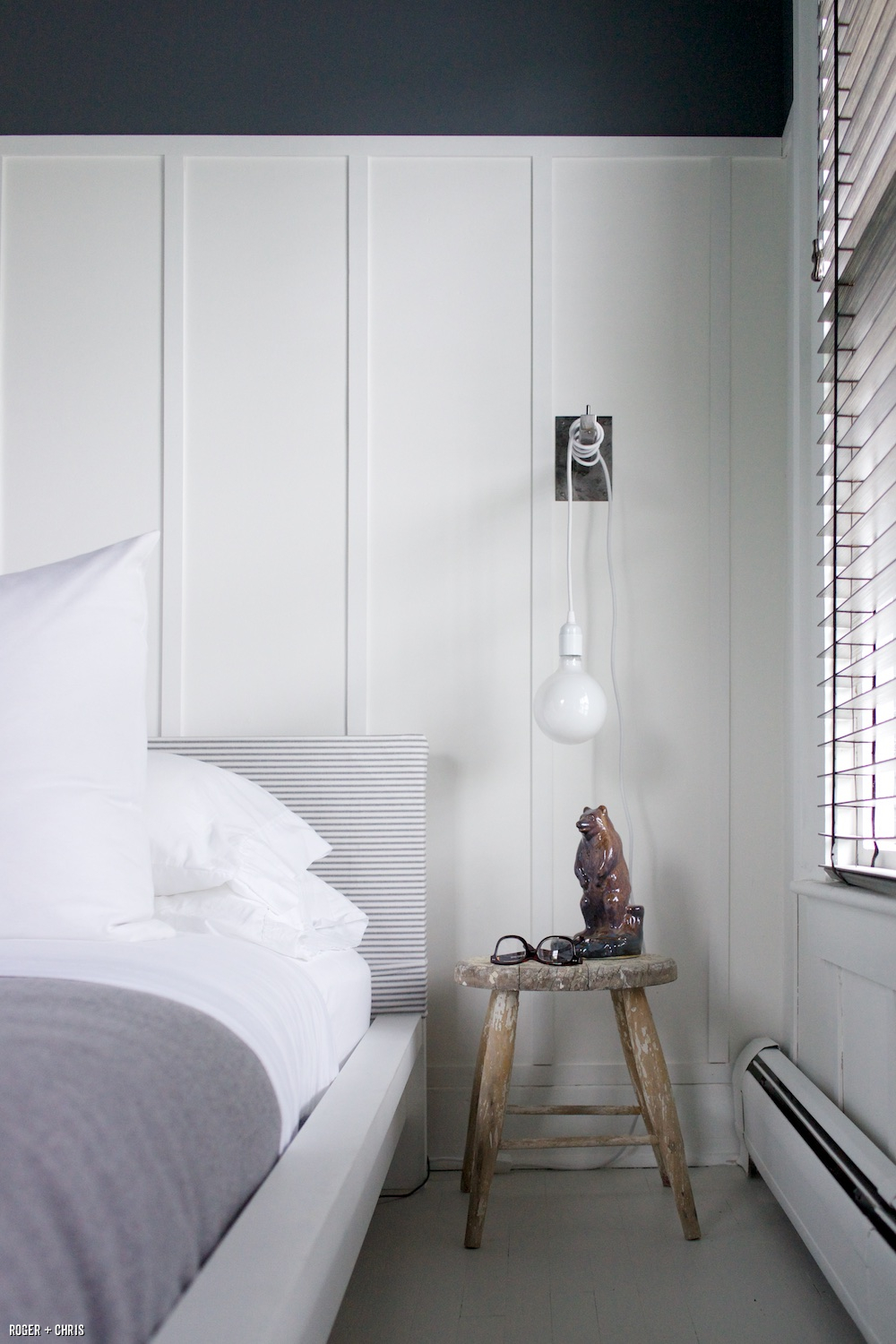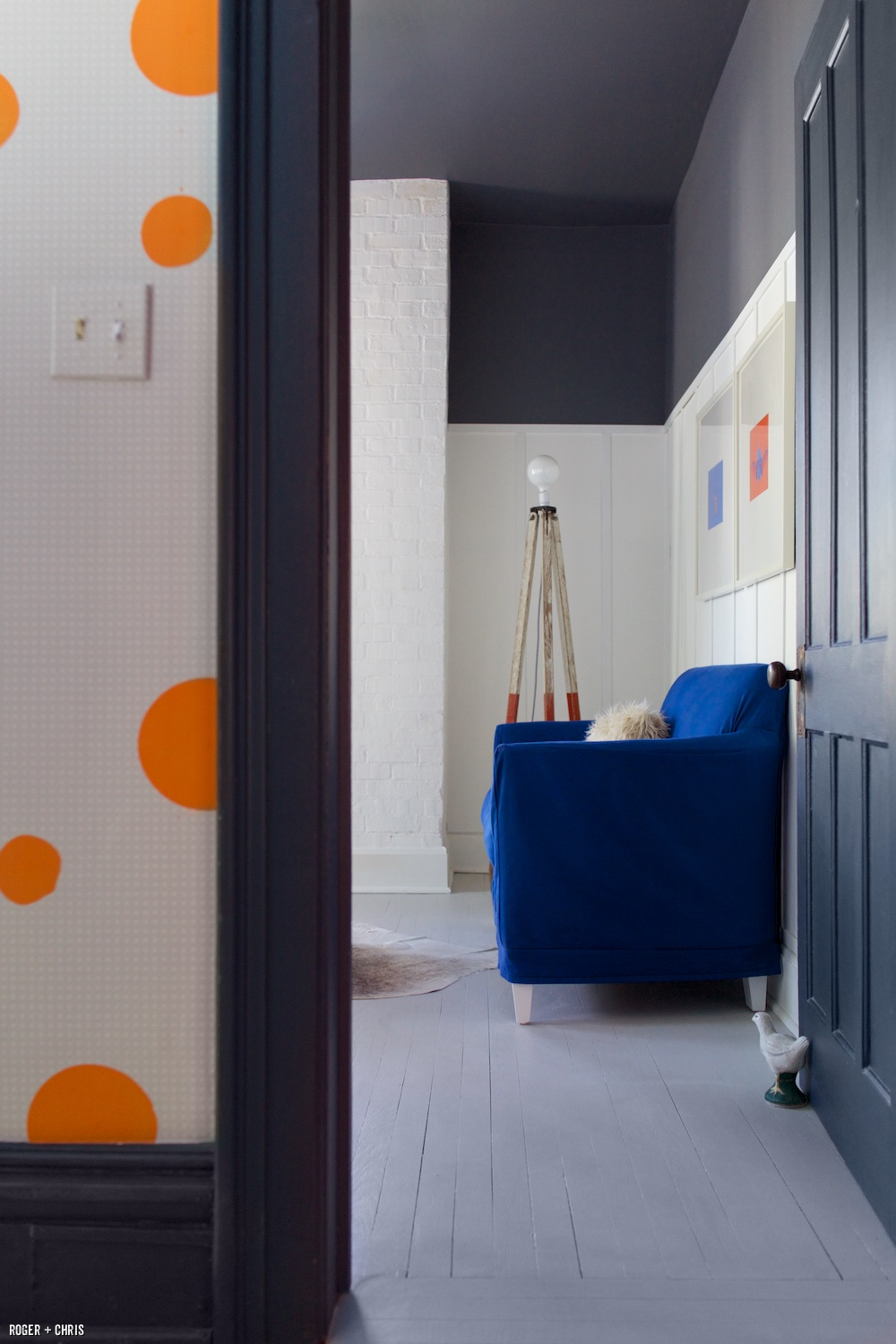 A custom slipcover for this old love seat adds color.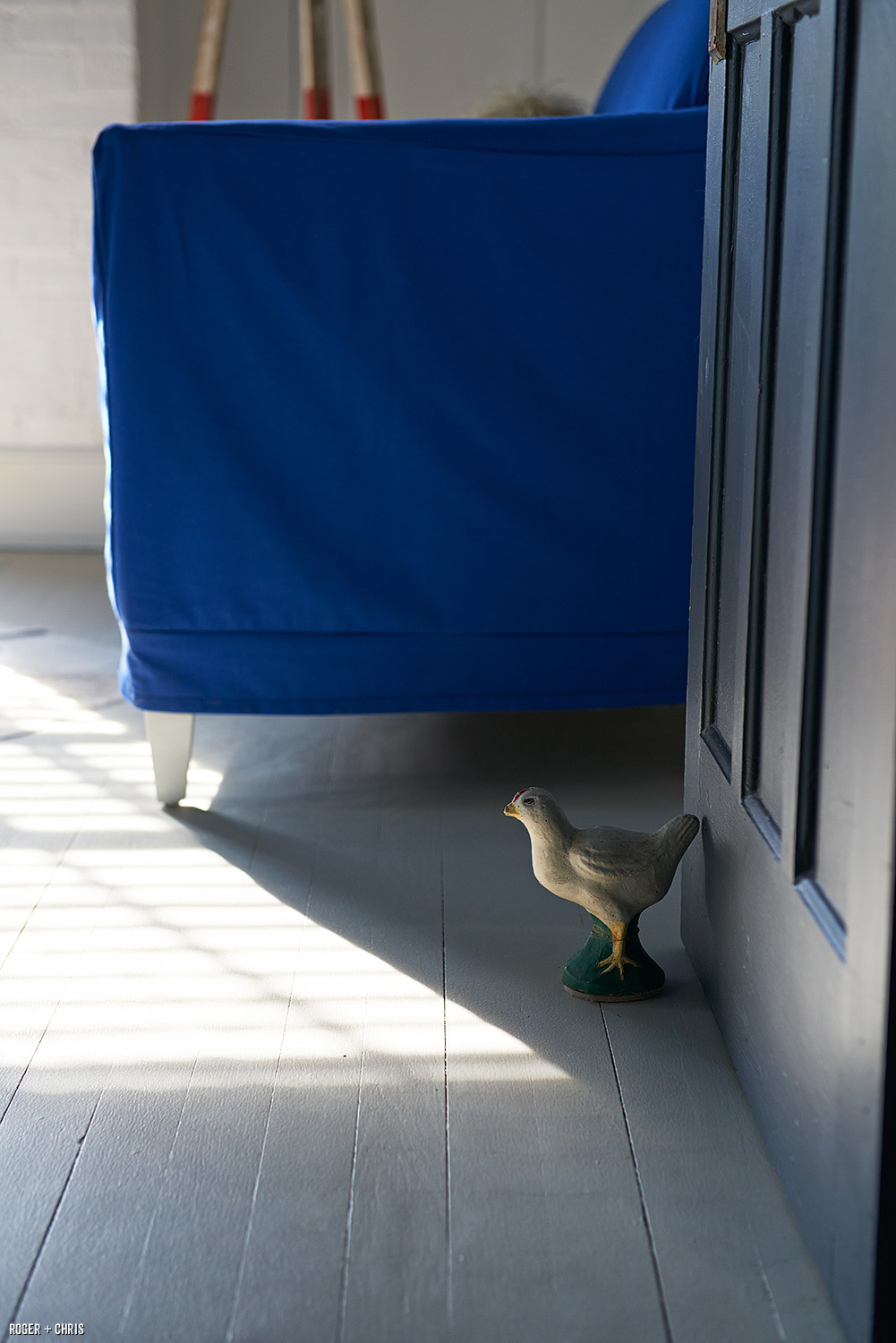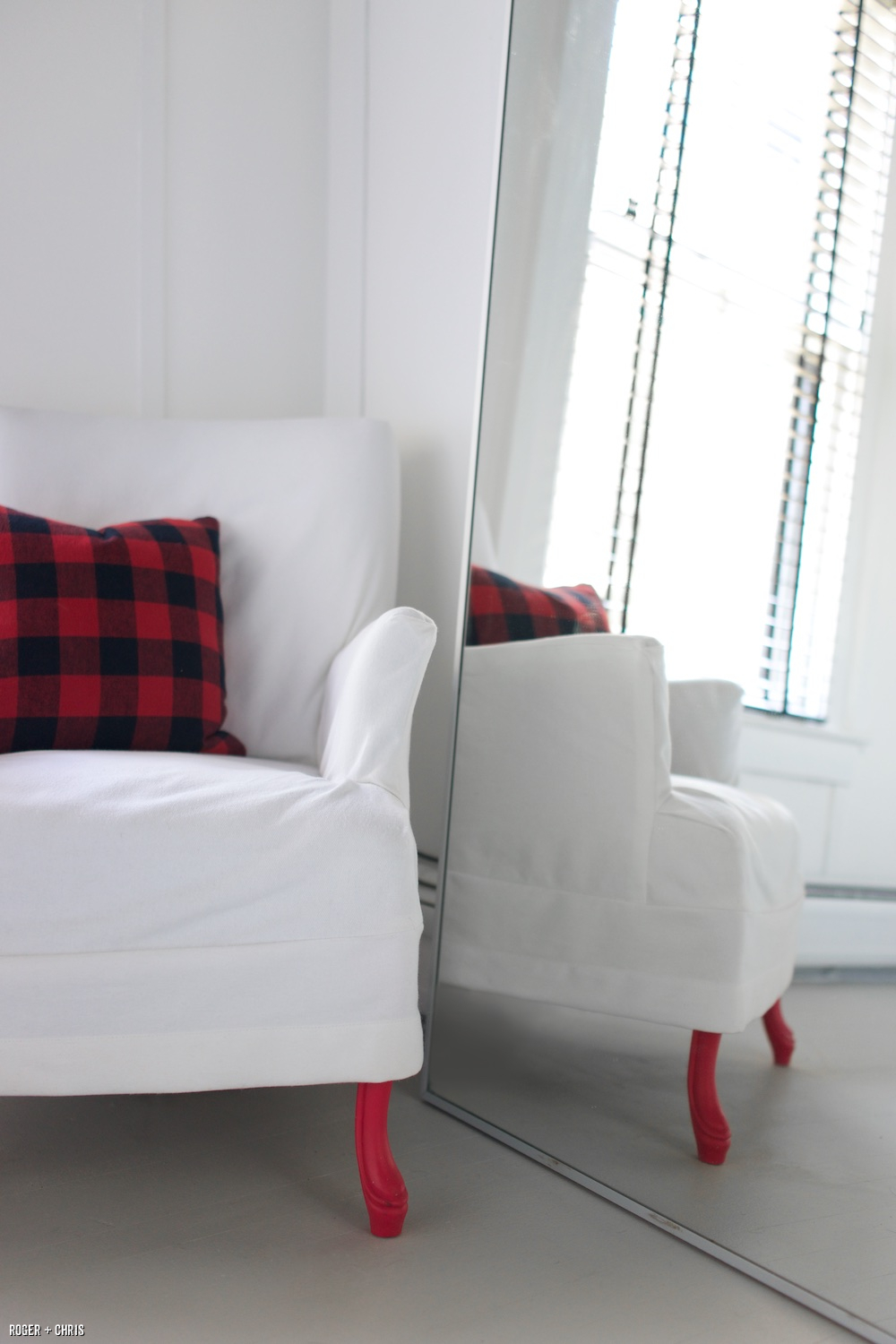 We had a slipcover made for this vintage chair. Roger painted the legs red.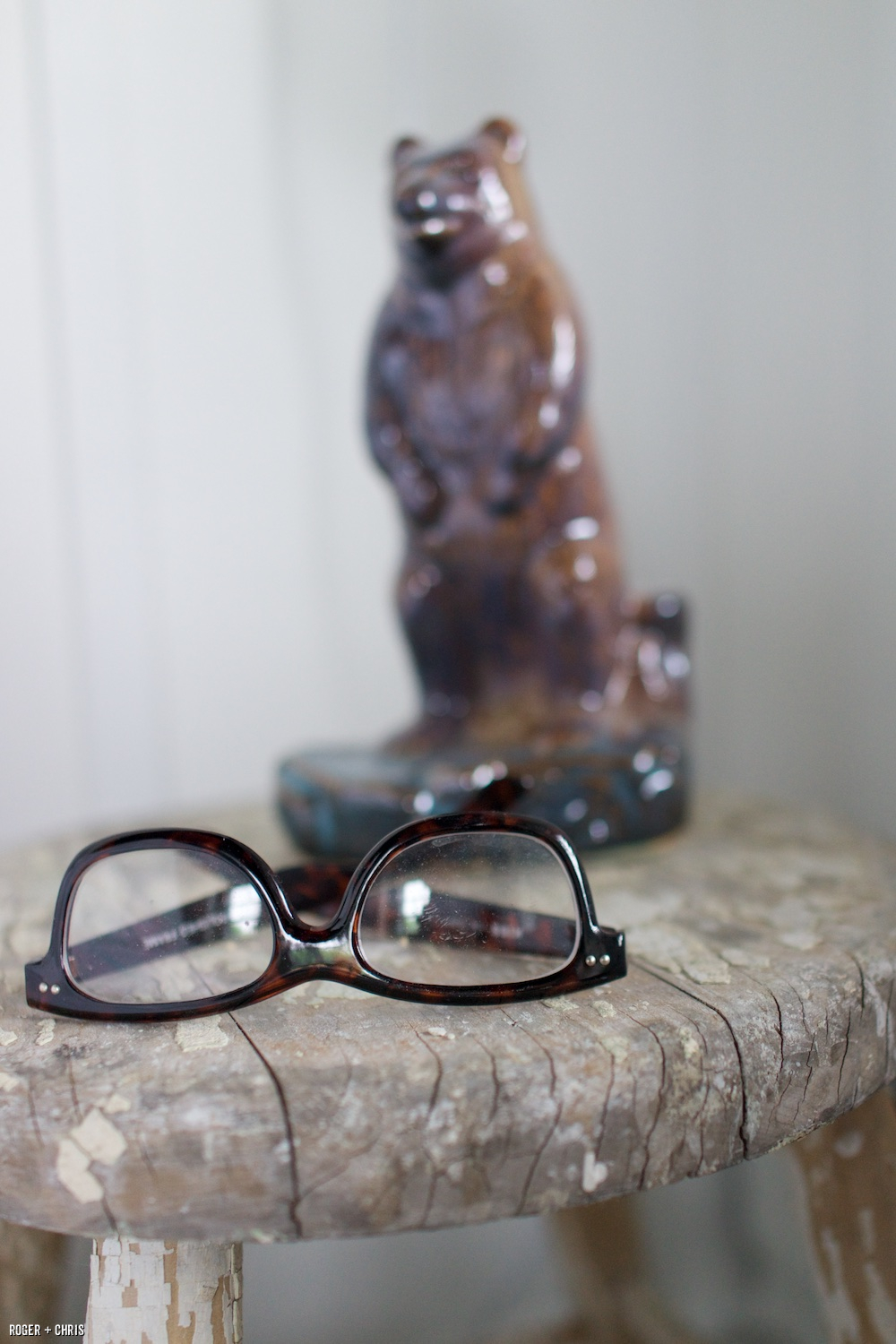 This vintage milk stool makes a great bedside table.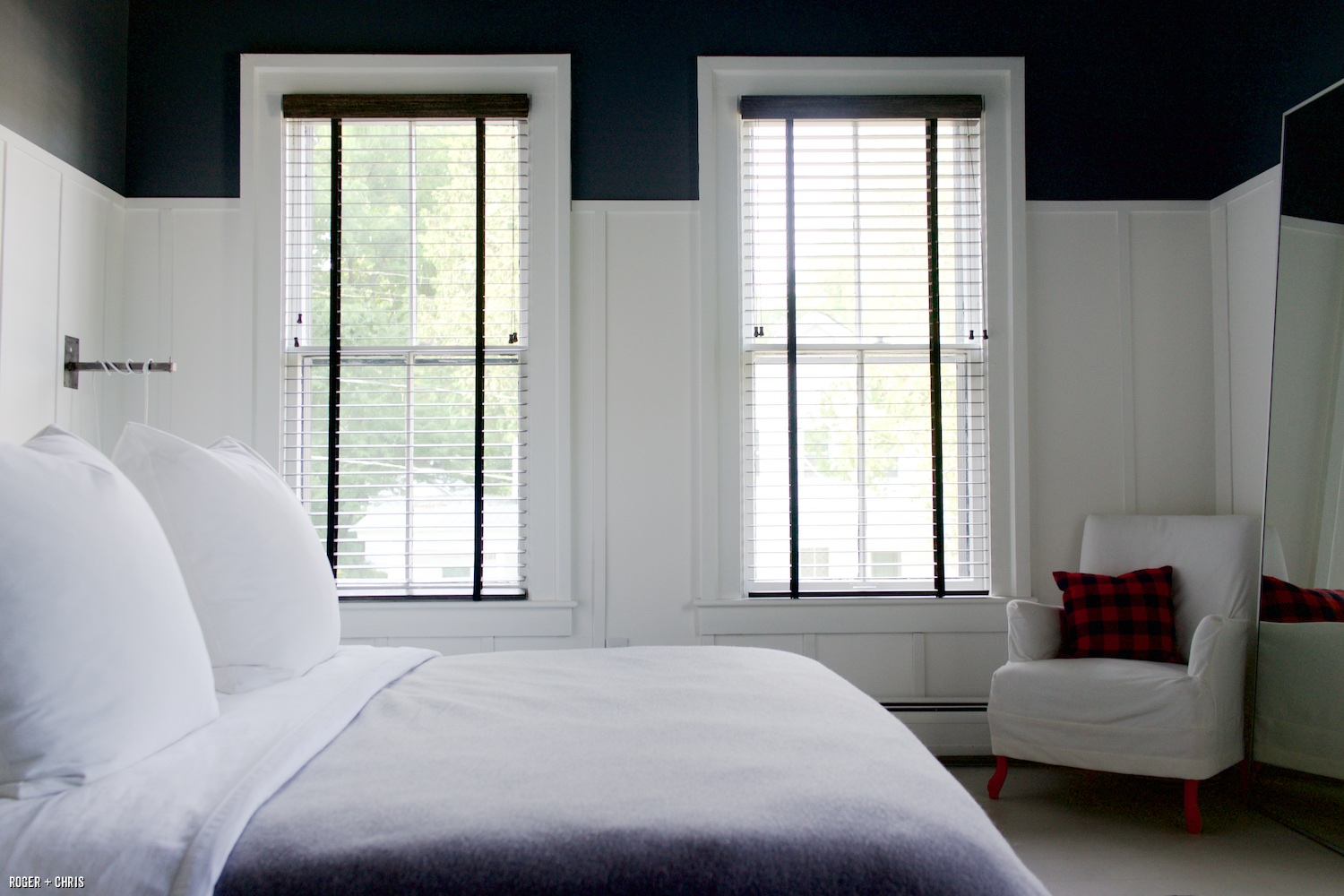 Wood blinds from Smith+Noble offer a vintage touch.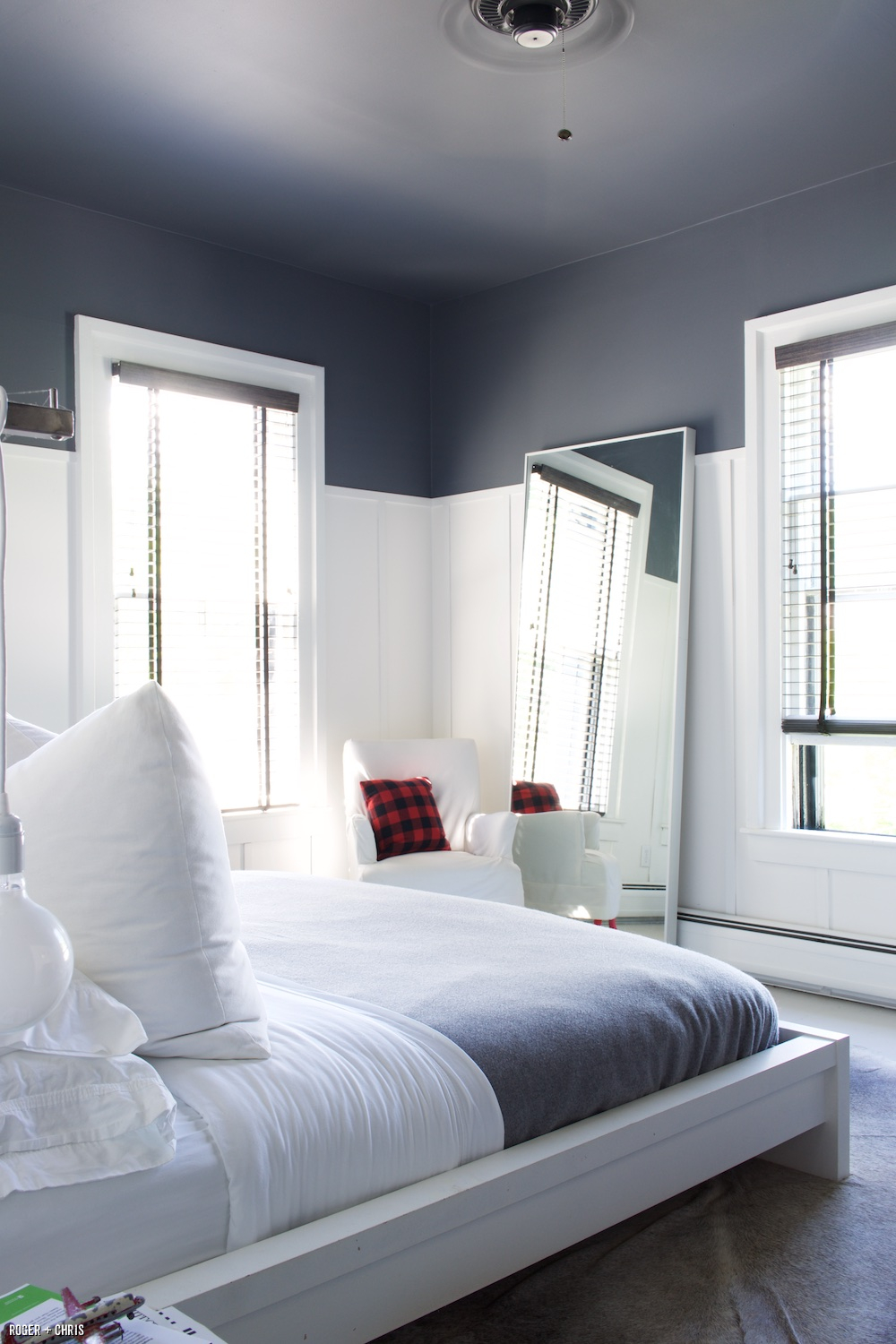 Bright and airy in the day. Relaxing at night.
Sources
What do you think of the transformation? Have questions about the projects or where we found supplies? Share your comments and questions below!

Hot right now on Roger + Chris
10 Design Tips for Picking the Perfect Chesterfield
The Chesterfield sofa - one of the oldest and most desireable sofa styles - is seeing a very well-deserved resurgence in popularity. As "the king of sofas," the Chesterfield bring a huge amount of style and comfort to any home or business. Available as a sofa, sectional, armchair, or chaise, there are quite a few things to consider when picking the perfect one. Here are 10 tips that will give you a big head start on the search for your dream Chesterfield.

Restyling a Garden House: Paint It Black
A cute, 160-year old Italianate Victorian had the potential to be a stunning garden house - but only after taming the garden, adding style to the porches, and applying some unexpected new colors.


MASTER BEDROOM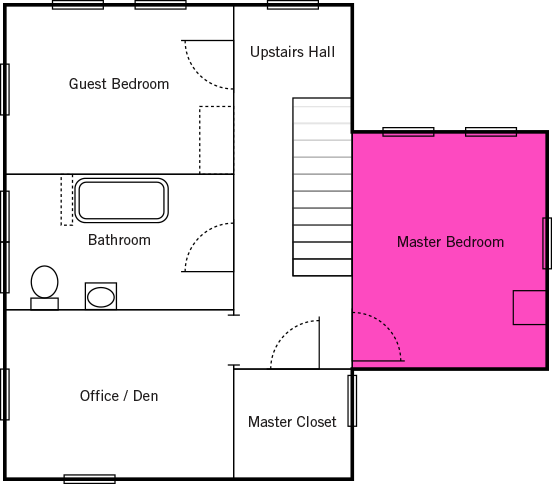 MORE FROM THIS ROOM
Bedroom Board-and-Batten
Roger and I decided that board-and-batten would make a nice addition to the look of our master bedroom. This time, I tackled the project myself. Here's how to do it and what you'll need for the project.

RELATED POSTS
An Empty Hotel
On the porch of the all-but-abandoned Rosboro Hotel in Sharon Springs, NY.

Snapshots From New York
Here are some snapshots Chris took during our trip to New York. If you look closely, you'll find Roger making a cameo in one of the photos.

Recalibrating Focus
After doing a goat photo shoot (goatoshoot?) that involved chasing a tiny baby goat around the village and taking somewhere in the range of 600 exposures, I discovered that my camera's autofocus system was out-of-whack.