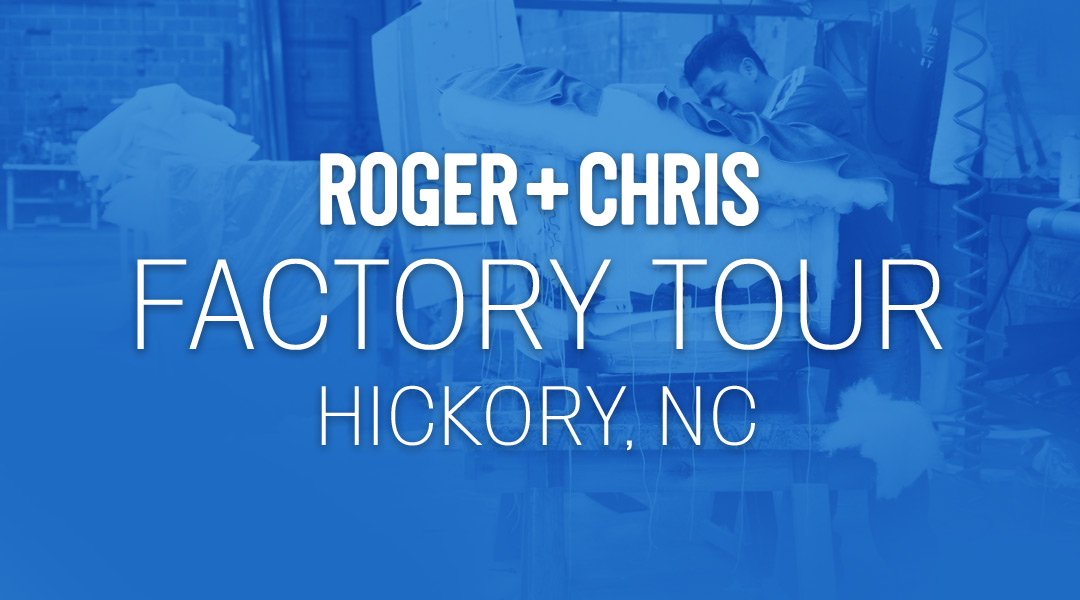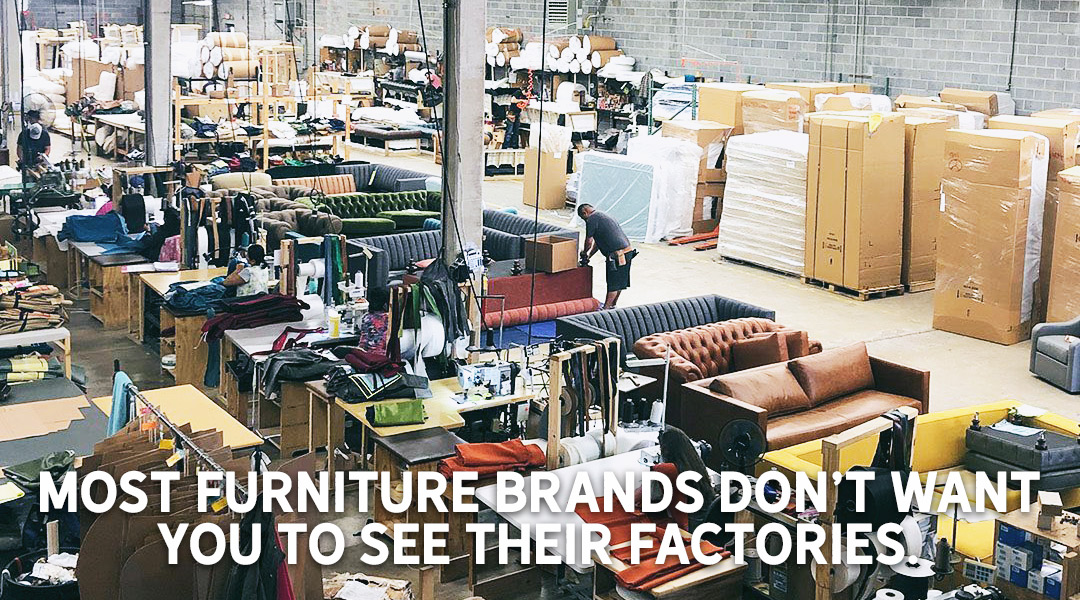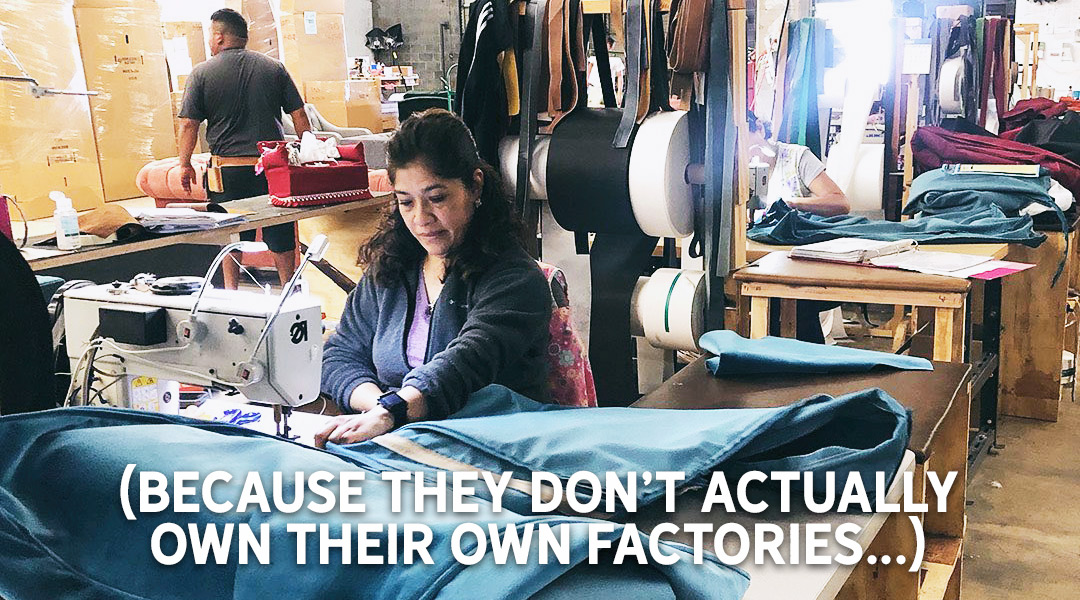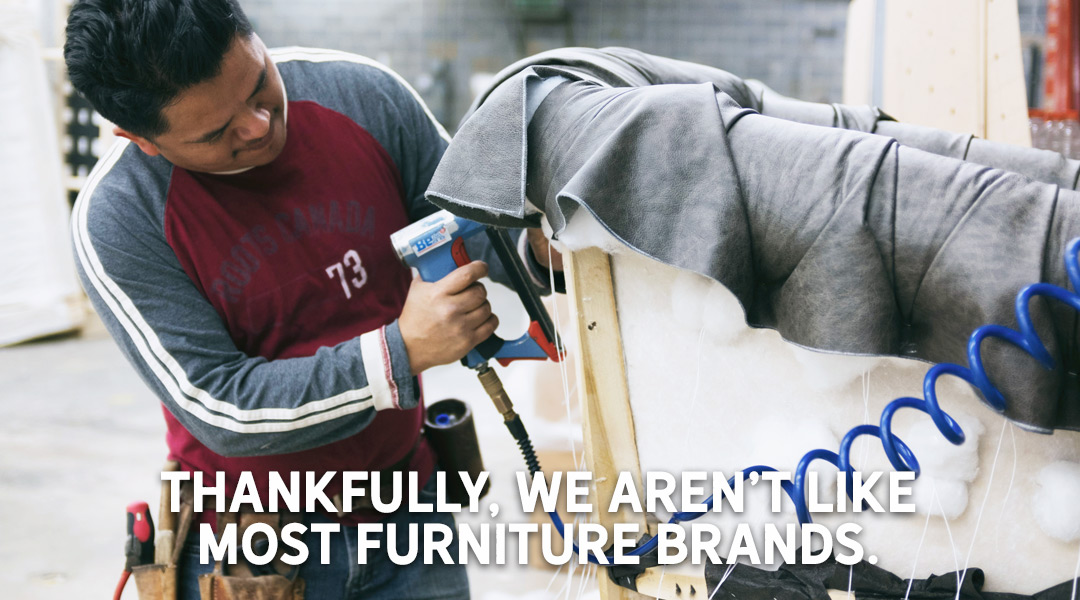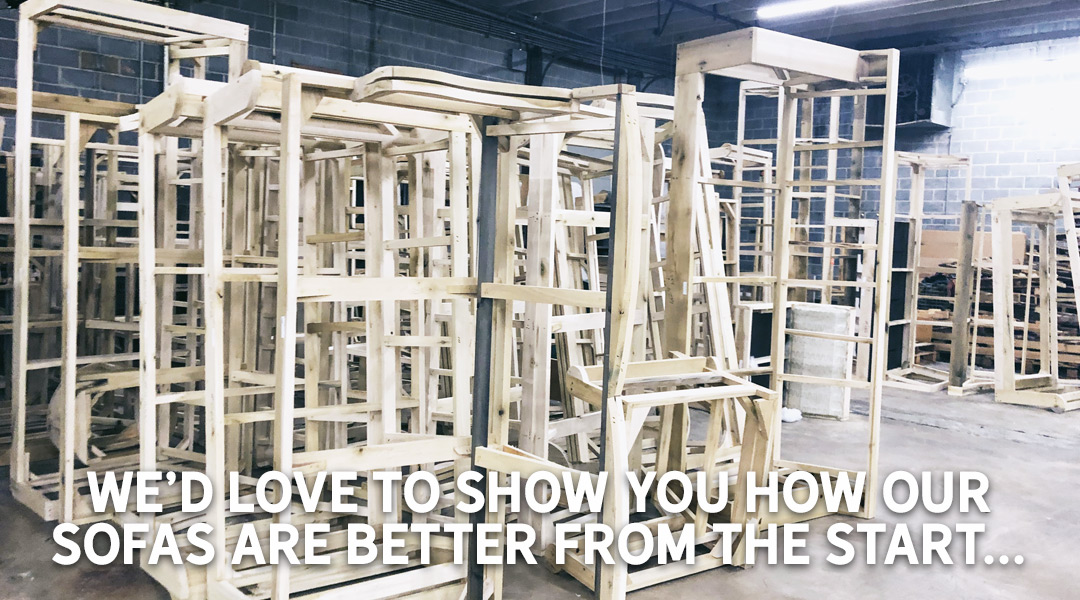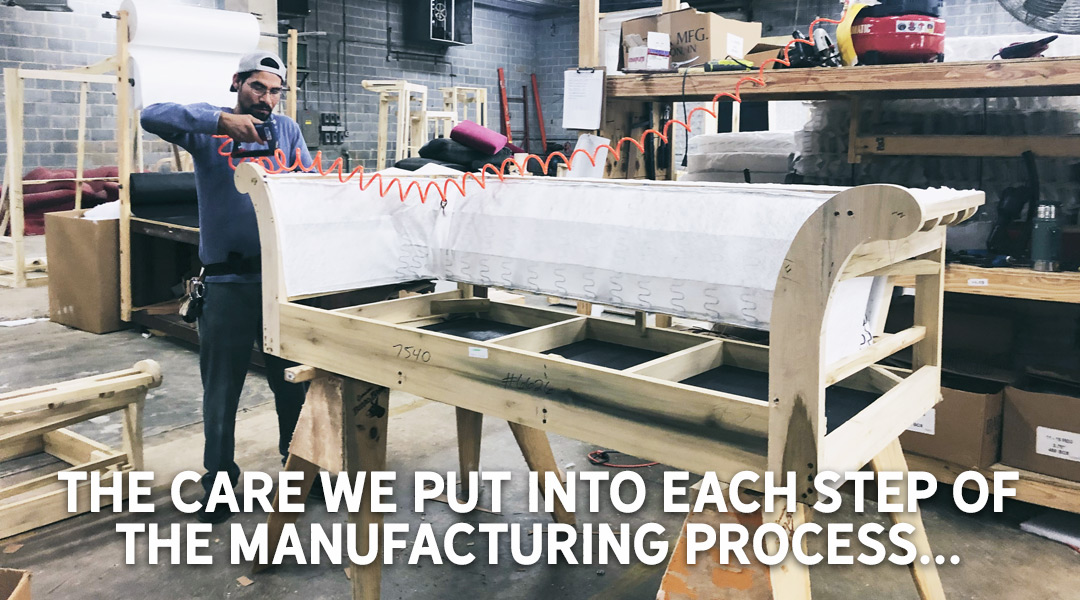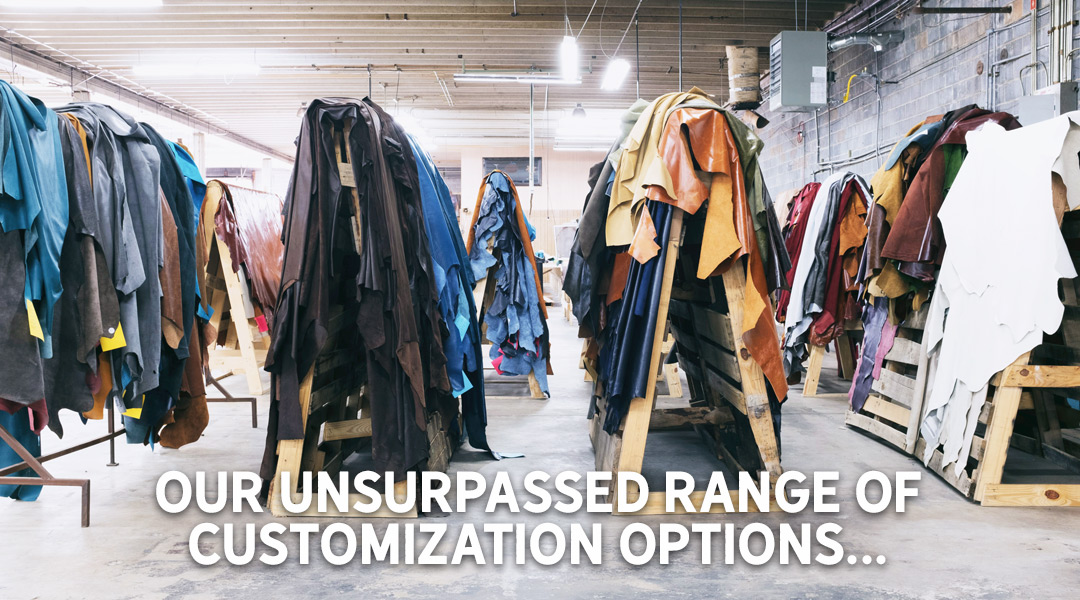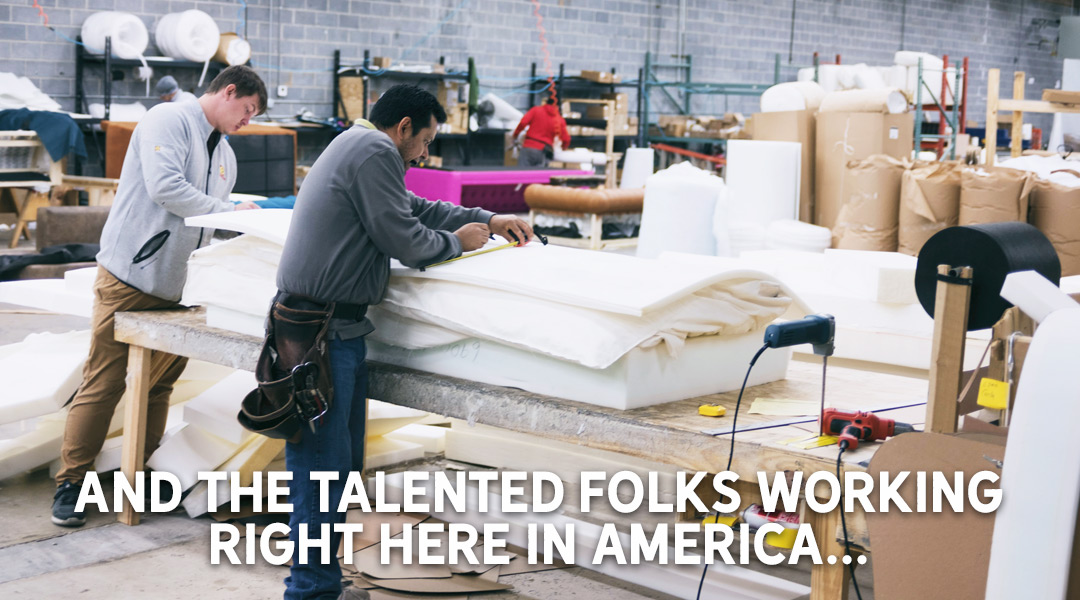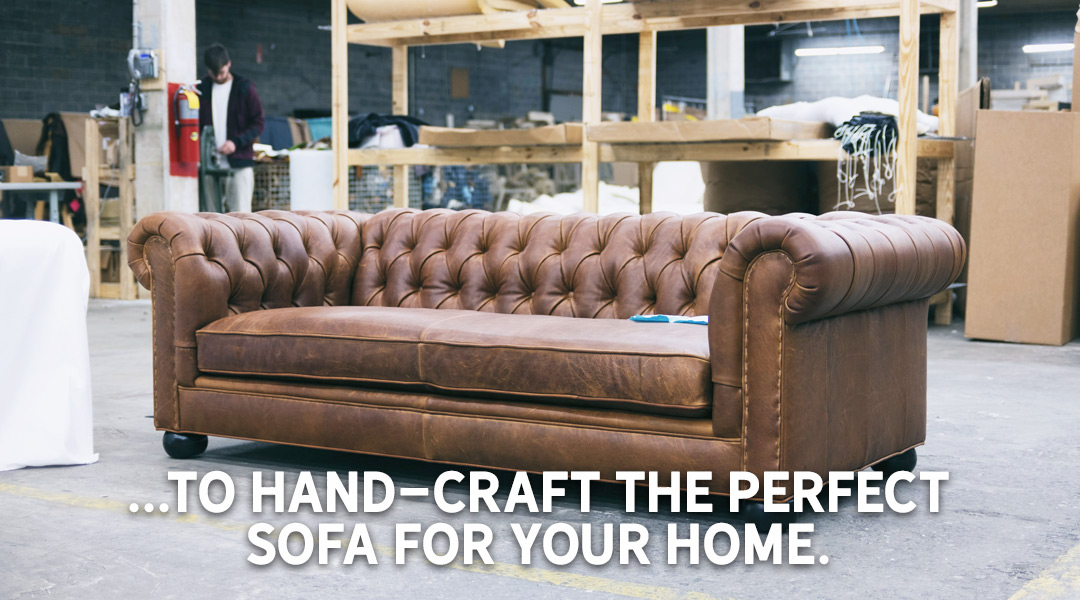 We'd love to meet you.
Our factory is available for personal tours by appointment. You'll get to see first-hand what makes our sofas better, test-sit in finished pieces, and explore our huge array of options.
The best part? You'll get to meet the talented folks who will be building your furniture and benefit from their expert guidance as you design your perfect sofa.
Planning your visit.
Tours are typically available Monday through Thursday, 10-4, and Friday, 10-2. Because this is a working factory setting and our team can be quite busy, we kindly ask that you contact us in advance of your visit to ensure that a senior staff member is available to meet you.
Our upholstery factory is located at 6 20th Street SW, Hickory, NC 28602. You can reach us at 855-433-2233, Opt 2. Our frame factory is approximately 30 minutes away; it is an industrial manufacturing facility and tours are by special request. (The upholstery factory is where the fun stuff happens, anyway.)