The Modern Farmhouse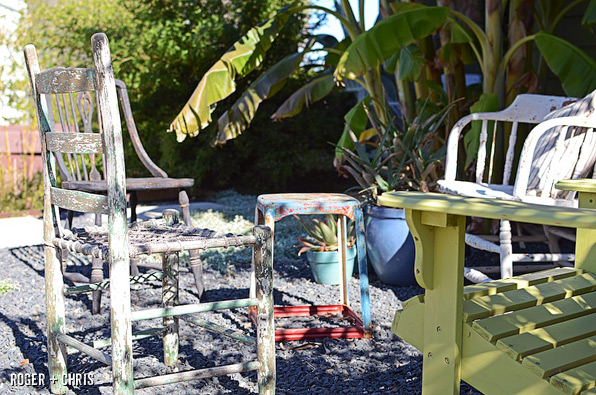 The back yard of the Modern Farmhouse was once a sloping pile of dirt. We terraced the yard, adding enormous granite boulders, creating a black stone patio, adding dozens of bamboo trees, banana trees, crepe myrtles, and other plants to create a private space. We've created multiple seating areas - the back patio, the side yard, a cozy seating area with our outdoor armchairs, and the private upper balcony, with it's incredible sunsets and downtown views.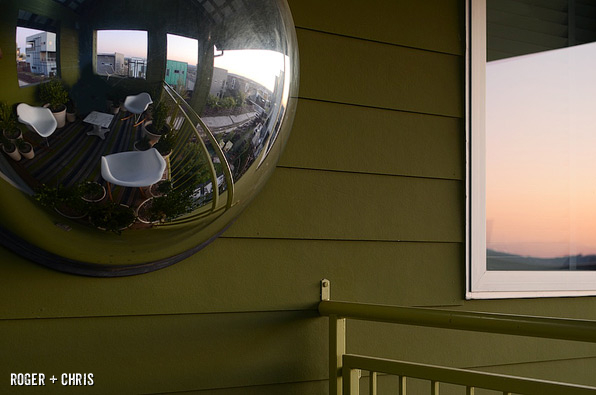 If you are interested in discussing a similar transformation to your own home, contact us for a consultation.

Roger Hazard
· Founder · Roger + Chris · Sharon Springs, NY
Roger Hazard is TV's original home stager, as well as designer / producer on the international, Emmy-nominated "SELL THIS HOUSE," "SELL THIS HOUSE: EXTREME," and "MOVE THIS HOUSE." MORE ABOUT Roger Hazard
Hot right now on Roger + Chris
Creating Cooler Kids' Rooms
Decorating your child's bedroom is no easy task. While it can begin as an opportunity for self-expression for your son or daughter, the project can quickly grow into a conflict between fun and function. We transformed two bedrooms in two days with CertaPro painters and some simple DIY projects. Here are some guidelines for creating a fantastic-looking bedroom that meets your child's needs, and the specific touches we added to these two rooms.

Sofa Rash: Don't Get Burned By Imported Upholstery
Upholstery built overseas is often packaged with chemicals that prevent the growth of mold during shipping. Unfortunately, these same chemicals can cause terrible rashes and burns. Here are the details.

Chesterfield Sofas: The History (Maybe...)
A probably-not-totally-fabricated history of the Chesterfield sofa: Lord Philip Stanhope, the Fourth Earl of Chesterfield (b.1694, d.1773), is believed to have commissioned the first settee that would come to be known as the Chesterfield sofa. Details are scarce, but the following is more or less the tale of how this iconic sofa came to be.

What do you think? Share your thoughts below!
RELATED POSTS