The Modern Farmhouse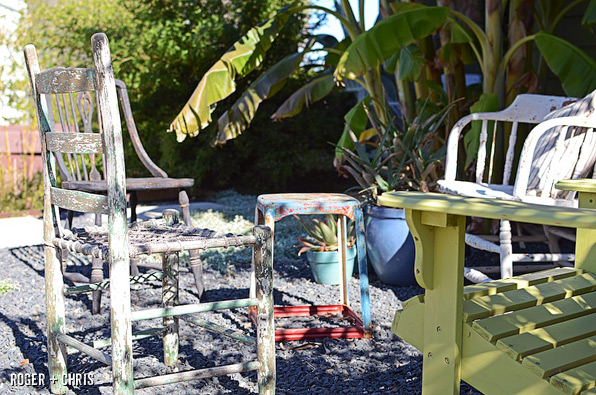 The back yard of the Modern Farmhouse was once a sloping pile of dirt. We terraced the yard, adding enormous granite boulders, creating a black stone patio, adding dozens of bamboo trees, banana trees, crepe myrtles, and other plants to create a private space. We've created multiple seating areas - the back patio, the side yard, a cozy seating area with our outdoor armchairs, and the private upper balcony, with it's incredible sunsets and downtown views.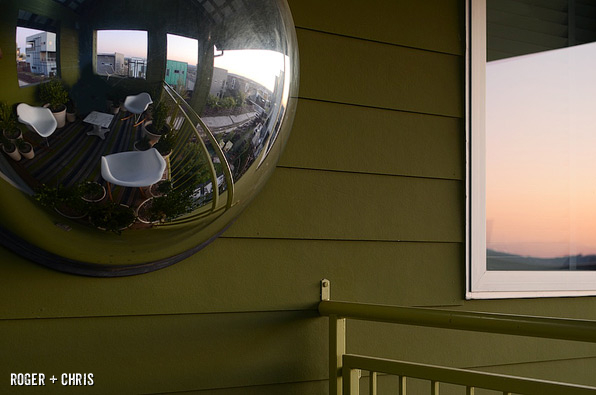 If you are interested in discussing a similar transformation to your own home, contact us for a consultation.

Roger Hazard
· Founder · Roger + Chris · Sharon Springs, NY
Roger Hazard is TV's original home stager, as well as designer / producer on the international, Emmy-nominated "SELL THIS HOUSE," "SELL THIS HOUSE: EXTREME," and "MOVE THIS HOUSE." MORE ABOUT Roger Hazard
Hot right now on Roger + Chris

10 Design Tips for Picking the Perfect Chesterfield
The Chesterfield sofa - one of the oldest and most desireable sofa styles - is seeing a very well-deserved resurgence in popularity. As "the king of sofas," the Chesterfield bring a huge amount of style and comfort to any home or business. Available as a sofa, sectional, armchair, or chaise, there are quite a few things to consider when picking the perfect one. Here are 10 tips that will give you a big head start on the search for your dream Chesterfield.

Restyling a Garden House: Paint It Black
A cute, 160-year old Italianate Victorian had the potential to be a stunning garden house - but only after taming the garden, adding style to the porches, and applying some unexpected new colors.

What do you think? Share your thoughts below!
RELATED POSTS

Achieve Front Yard Privacy
Whether you're trying to expand your precious outdoor living space, block unsightly neighboring yards, or enhance security for your family, here are three methods for boosting front yard privacy.