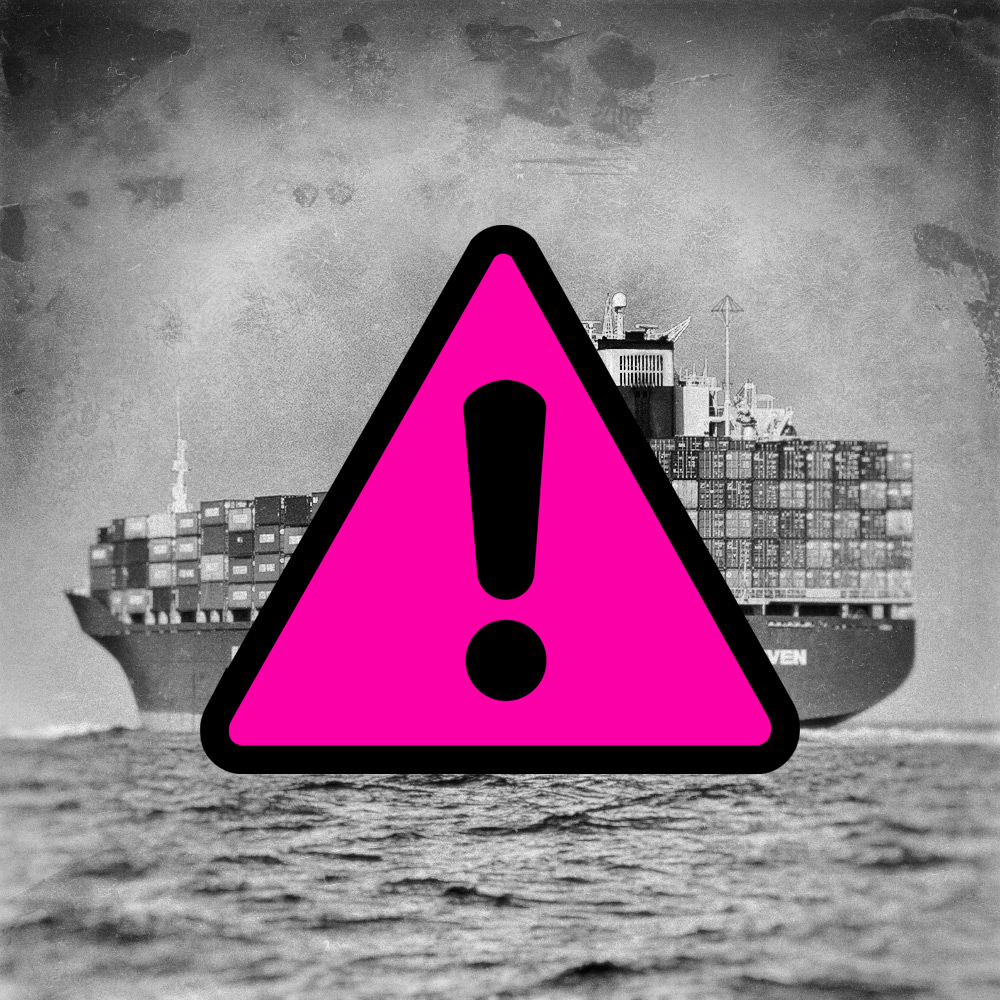 We believe in building furniture in the U.S.A. because it means higher quality. It means more customizability. It means growing our economy. But there's another reason: your skin.
Let me explain.
When upholstery is built overseas, it has to be shipped to the United States via cargo ship. Sofas are too big and heavy for air freight. This furniture will be traveling through rainstorms, crashing waves, and extreme humidity. To guard against mold growth from extended exposure to moisture - particularly during monsoon season - many overseas manufacturers resort to packaging their products with an anti-fungal chemical. No mold, no problem, right? Not exactly.
Unfortunately, this anti-fungal chemical - dimethyl fumarate or "DMF" - can cause skin ailments from mild allergic irritation to severe burns. The fine, white powder can escape its packet during shipment and coat the seating surface. When DMF warms up, it evaporates into the air, penetrating through leather and clothing to come into contact with skin and causing irritation. I'm not going to include photos of the burns. They're pretty gross.
Those with naturally sensitive skin are particularly at risk of developing a rash after sitting or laying on a sofa containing the chemicals. The use of these potentially harmful chemicals is rarely disclosed to customers by salespeople and is never included in the "features" page. But a quick Google search for "sofa rash" will bring up plenty of first-hand accounts of this undesired side effect. Again, search at your own risk.
Our furniture in built in North Carolina by a small team of talented craftspeople. Because our furniture doesn't take a trip across the ocean, we don't need to utilize harsh anti-fungals like dimethyl fumarate to guard against mold. And that means you don't have to worry about sofa rash from dimethyl fumarate.
As a side note, many of our customers are understandably concerned about the chemicals and allergens their families are exposed to within their home. If you have skin sensitivities or allergic issues, we have a variety of options that may be beneficial. Please give us a call to discuss options including naturally anti-microbial fabrics, foam cushions without added fire retardants, down alternatives, and more.

Hot right now on Roger + Chris
Best Blue Velvet Sofas
We've gathered some of our favorite sofas and armchairs in gorgeous blue velvets, along with design inspiration from around the web.


10 Design Tips for Picking the Perfect Chesterfield
The Chesterfield sofa - one of the oldest and most desireable sofa styles - is seeing a very well-deserved resurgence in popularity. As "the king of sofas," the Chesterfield bring a huge amount of style and comfort to any home or business. Available as a sofa, sectional, armchair, or chaise, there are quite a few things to consider when picking the perfect one. Here are 10 tips that will give you a big head start on the search for your dream Chesterfield.

RELATED POSTS


Stuff That Happened: Carolina Road Trip
We drove for 45 hours and put some 2,700 miles on the car last week as we headed to Charlotte, NC to meet with one of the manufacturing partners of our furniture company. The decision to drive halfway across the United States and back within a work week made plenty of sense before we actually did it. After the fact? Did I mention that I did all the driving? And that it rained most of the drive home? Yeah.